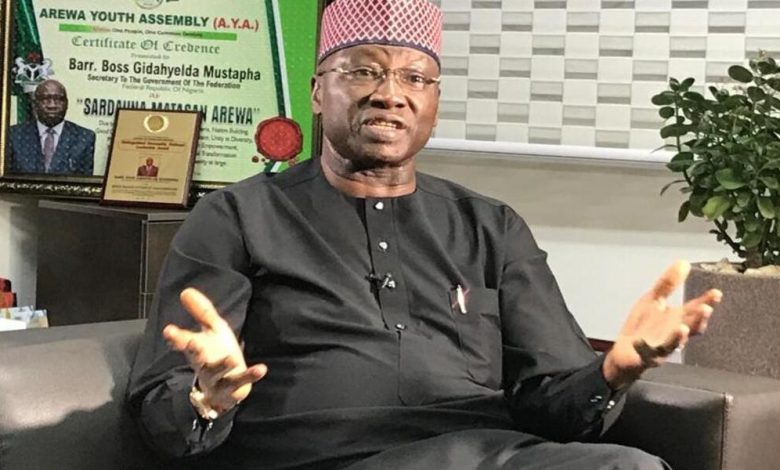 The federal government has suggested a portion of shared national income of 50.68 per cent, which is 2.03 per cent less than the current 52.68 per cent.
On Monday, Boss Mustapha, the Secretary to the Government of the Federation, outlined the federal government's stance during a town hall meeting held to select a new revenue formula.
State governments would get 25.62 per cent and local governments would get 23.73 per cent, according to the federal government. Both are presently receiving 26.72 percent and 20.60 percent of the total, respectively. The formula is also said to retain the existing derivation allotment of 13 per cent.
Mr Mustapha, who was represented by Permanent Secretary for Political and Economic Affairs, Andrew Adejo, expressed confidence in the exercise's ultimate conclusion as soon as the National Assembly passes the necessary laws to conclude the process.
In the face of a shrinking national tax base and the need for states to raise IGR, he said it's critical to reiterate that revenue allocation should be done constructively.
"Equally important is the fact that this review should culminate in improved national development.
"We have to understand that just as the amount of money put into a project is a function of what the project entails, so should any review of the vertical revenue allocation formula be consistent with the constitutional responsibilities of all the tiers of Government," he said.
Bello Mohammed, Minister of the Federal Capital Territory, remarked that in order to develop the city and keep up with population growth, a specialized financial status is required.