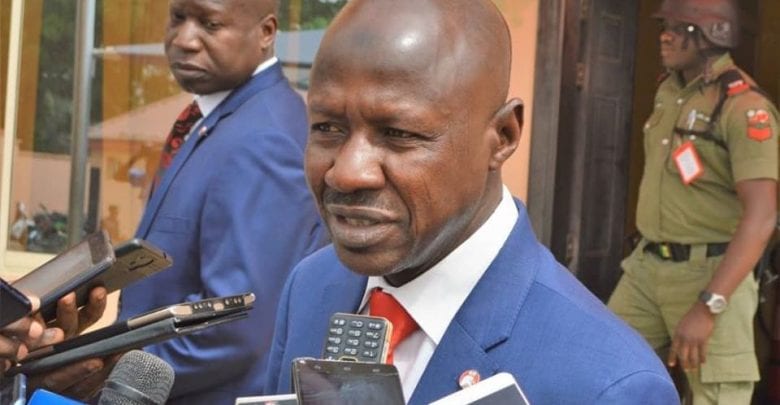 Wahab Shittu, the lawyer to the suspended acting chairman of the Economic and Financial Crimes Commission, Ibrahim Magu, has accused Justice Ayo Salami-led panel of infringing of the human rights of his client.
He made this known in a letter dated August 11, 2020, and addressed to the Chairman of the panel investigating alleged financial mismanagement and abuse of office.
According to Shittu, the panel's proceedings had been conducted in violation of not only the presidential instrument appointing it but also the Tribunal of Inquiry Act, 2004, which empowers the President to set up the JCI.
He described as "curious and worrisome" that the panel led by Salami, which started as an administrative panel of inquiry taking oral and documentary evidence in the past one month suddenly metamorphosed into a Judicial Commission of Inquiry."
He further stated that despite Magu being the reason for the investigation, he was not formally invited to appear before the panel and that the instrument appointing the JCI which was signed on July 3, 2020 by the President, Major General Muhammadu Buhari(retd), was not served on him until 35 days after.
Faulting the secretive nature of the proceedings of the panel, Shittu conceded that the panel had the power to, in a given situation, exclude members of the public from its proceedings, but cited section 2(d) of the Act which he argued does not permit the panel to bar the public from "the entirety of the proceedings but limited to few special situations in the context of the public sittings".
Shittu said, aside from barring the public from its proceedings, he and his client were excluded from the proceedings of the panel on numerous occasions, particularly, the July 11, 12, and 13, 2020 proceedings.