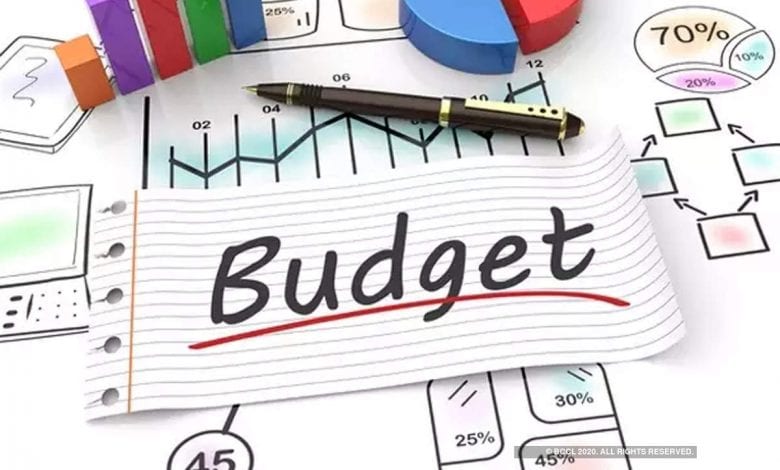 As the year 2020 is gradually approaching the tail end, state Governors have continued to present their budgets for the 2021 fiscal year. This comes less than a month after President Muhammdu Buhari pushed forward the appropriation bill for the coming year to the Senate for ratification and approval.
Checks by POLITICS NIGERIA showed that Lagos, Edo and four other states' Governors presented their budgets last week.
This paper, however, brings major highlights of their presentations.
Lagos
The Lagos State Governor, Babajide Sanwo-Olu, on Tuesday, presented a budget of N1.155 trillion at the Lagos House of Assembly. Christened "Budget of Rekindled Hope," Mr Sanwo-Olu said that the proposed budget reflect the state's determination to rise above the challenges that had affected its development indices in the last 10 months.
In the breakdown, the budget had a proposed Recurrent Expenditure of N451.75 billion and a Capital Expenditure of N703.27 billion. Also, the General Public Services allocation is N136.28 billion, under which the Science and Technology Sector has N28.27 billion and Other General Public Services has N108.05 billion.
Also, the Public Order and Safety allocation is N32.76 billion, while the Economic Affairs Sector has a proposed allocation of N381.86 billion.
However, Mr Sanwo-Olu hinted the Assembly about his administration's plans to stop the pension packages of former Governors and deputy Governors in order to lessen the fiscal burden on the state.
If this comes to be, the National leader of the ruling All Progressives Congress (APC), Bola Ahmed Tinubu and the incumbent minister of Works, Babatunde Fashola; who have governed the state in the past, will be affected.
Plateau
Also in the week, Plateau State Governor, Simon Lalong, presented a budget of N133.4bn to the state Assembly for 2021.
Out of N133.4 billion naira budgeted for the 2021 fiscal year in Plateau State, 11 billion was embedded as COVID-19 component, says Mr Lalong.
"Government is proposing the total budget estimate of One Hundred and Thirty-three Billion, Four Hundred and Eighty Two Million, Seven Hundred and Five Thousand, Four Hundred and Fifty Seven Naira (₦133,482,705,457.00) only for the 2021 fiscal year. This has embedded in it a COVID-19 component of N11 billion naira only."
The Governor, while doing an appraisal of the 2020 budget, noted the impact of the Coronavirus pandemic on the state's expenditure and revenue.
As of the time of reporting, over 64,000 cases of the infection has been recorded across the 36 states and FCT since Nigeria discovered its index case in February.
The pandemic has also led not less than 1,000 Nigerians to their graves.
Lalong said the budget which he christened, 'Budget of Economic Recovery, Consolidation and Inclusive Infrastructural Growth,' was designed to robustly respond to the dislocations caused by Coronavirus pandemic which adversely affected the global economy.
Niger
The governor of Niger State, Abubakar Bello, on Thursday, presented a budget of N151.2 billion for the 2021 fiscal year to the Niger State House of Assembly. The budget, christened 'Budget of Reality', was presented by the Deputy Governor, Ahmed Ketso, on behalf of the executive arm.
A breakdown of the budget shows that N72. 5billion (47. 94 per cent) was allocated to recurrent expenditure, while N78. 7 billion (52.06 per cent) was earmarked for capital expenditure.
The economic sector was allocated N54.2 billion; social sector, N16.08 billion; administrative sector, N7.09 billion, while law and justice sector got N1.3 billion.
He further explained the focal areas for the 2021 fiscal year include Education which he said would gulp N6.12bn, Works, N6. 7bn; Health, N7.22bn; Water Resources, N4bn; Land and Survey, N2. 9bn while agriculture will receive N3. 9bn.
The governor said further, "This(budget) indicates an increase of N10.6 bn, representing an 8.6 per cent difference above the 2020 revised budget of N122.8bn. This increase is as a result of an increase in both Recurrent and Capital Expenditure estimates.
Edo
Governor Godwin Obaseki of Edo State on Tuesday presented a budget of N153.4 billion for 2021 to the state House of Assembly for approval.
Presenting the budget christened 'MEGA Budget ', Mr Obaseki said that it was made up of N94.8 billion recurrent expenditure and N58.6 billion capital expenditure.
"Mr Speaker, you will note that the recurrent component is larger than the capital. It is to help us deal with the social and economic consequences of COVID-19.The total receipts of N153 billion expected for 2021 comprise of N71 billion from the federation account and N36 billion Internally Generated Revenue (IGR)."
"We also expect N9.8 billion from aids and grants; most of them have already been finalised. We expect to raise N15.3 billion as loan and 13.8 billion as capital development fund receipts."
Yobe
Yobe State Governor Mai Mala Buni has on Thursday presented to the State House of Assembly the 2021 finance and appropriation bill totaling the sum of N106, 998, 499, 776.
He said that the 2021 Budget would concentrate on the completion of all ongoing projects, creating an enabling environment for youth empowerment and accelerate the restoration and improvement of livelihood for the entire citizenry.
For these reasons, he explained that they have decided to tag the 2021 Budget as budget of "RECOVERY, CONSOLIDATION AND ECONOMIC REJUVENATION".
"We, therefore, plan to expend a total sum of N106,998,499,776 for the execution of our various projects and programs. This figure gave us an increase of N20,949,388,672 or 17.2% over that of the 2020 Budget. Out of the total amount, the sum of N63,184,171,776 or 59.5% has been earmarked for recurrent expenditure while the sum of N43,814,398,000 or 40.95% would be dedicated to the financing of capital expenditure".
Speaking on the focus of the 2021 budget, Buni revealed that it "would largely dwell on completion of all ongoing projects. We would, therefore, sustain our efforts towards completion of the International Cargo Airport; Trailer Park at Potiskum and Modern markets in Damaturu, Potiskum, Gashua, and Nguru as well as Geidam.
"Similarly, the road projects of Damagum-Gubana and Nguru-Bulanguwa and township roads in Damaturu, Gashua, Geidam, Nguru, and Potiskum will be completed in 2021. We also intend to construct additional inter and intra-township roads across the State."
According to him, they would also reinvigorate their drive-in providing numerous empowerment packages for the industrious and teeming youth to facilitate the realization of their dream for self-actualization, self-reliance, and attainment of economic prosperity.
Osun
The Governor of the State of Osun, Adegboyega Oyetola, on Tuesday presented a total sum of one hundred and nine billion, eight hundred and fifty-five million, fifty-four thousand, six hundred and forty naira (N109,855,051,640.00) as 2021 appropriation estimates to the State House of Assembly.
The Governor unveiled a bumper plan of his administration for the youth segment of the State's population christened Youth Empowerment, Youth Engagement, Youth Enterpreneuship and Youth Education (4Es).
Christened Budget of Providence, the Appropriation Bill puts recurrent expenditure at N50,620,283,140.00 representing 46 percent, while capital expenditure was N59,234,768,500.00 representing 54 percent.
The breakdown of the budget indicated that the education and health sectors got substantial shares as N10,711,328,430.00 representing 18.08 percent was allocated for education sector while health sector received N10,647,909,910.00 representing 17.98 percent.
Similarly, N4,271,461,870.00 representing 7.21 percent was earmarked for infrastructure sector while Water and Sanitation sector got N4,220,446,550.00.