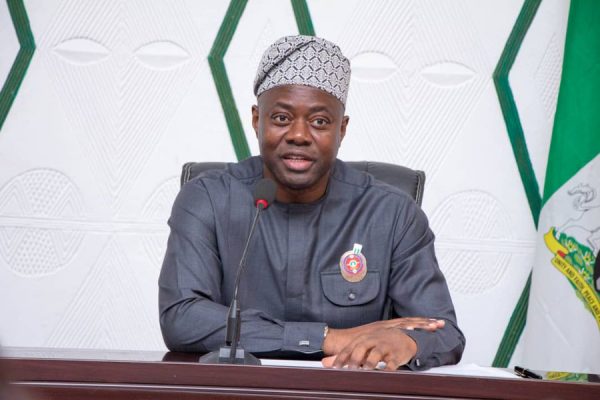 The Governor of Oyo State, Seyi Makinde, has spoken on eight new cases of Coronavirus in the state.
The individuals who tested positive are workers of an undisclosed company recently shut down after 30 of its workers earlier got infected with the deadly virus in the state's capital, Ibadan.
Following the earlier confirmed cases, the state government shut the company located in an undisclosed area in Ibadan South West Local Government. It later moved the infected workers to an isolation centre.
Speaking on the recent case in the state on Monday, Mr Makinde said "18 confirmed COVID-19 patients have received their second negative test results and have been discharged.
"This brings the number of discharged cases in Oyo State to 46.
"Also, the COVID-19 confirmation tests for eleven suspected cases came back positive. Eight of these cases are from the same organisation in Ibadan South West Local Government Area referred to in the update of May 16, 2020."
Mr Makinde said the total number of confirmed cases in the state is now 118, including four associated deaths.
He asked residents having cough, fever or feeling tired unnecessarily, amongst others, to visit the state testing centre.