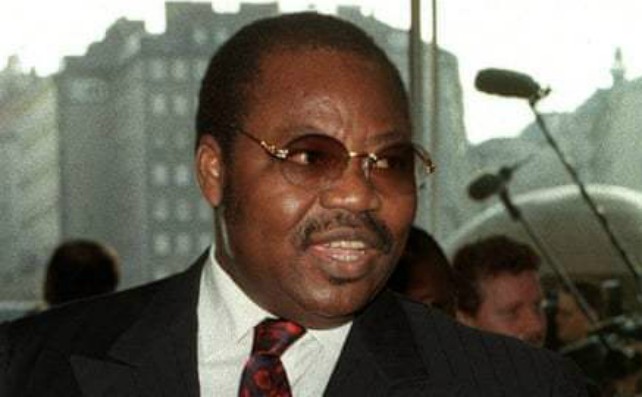 Former Petroleum Minister, Dan Etete, is set to be jailed for 10 years if found guilty over the alleged fraud in the "OPL 245/Malabu oil" deal.
Prosecutors who told an Italian court hearing the Malabu case involving Shell and Eni on Tuesday, said Etete and other culprits involved the deal committed fraud.
Italian deputy prosecutor, Sergio Spadaro, asked the court to jail Etete, who allocated OPL 245 to Malabu Oil and Gas, a company in which he had an interest as Minister of Petroleum — in 1998.
He also asked the court to convict Diezani Alison-Madueke, who was minister of petroleum when the oil block was sold to Shell and Eni by Malabu in 2011, for her involvement in the alleged fraud.
Reuters reports that the prosecutors proposed eight years in prison for Claudio Descalzi, former chief executive of Eni; eight years for Paolo Scaroni, his predecessor and seven years and four months for Malcolm Brinded, Shell's former head of upstream.
They also prayed the court to issue a fine of 900,000 euros ($1.04 million) each against Eni and Shell and to confiscate a total of $1.092 billion from all the defendants in the case, the equivalent of the bribes alleged to have been paid.
In 2011, Shell and Eni acquired the massively rich OPL 245 for over $1.3 billion — paying $1.1 billion to take over 100 percent of Malabu's interest and $210 million to the federal government as signature bonus.
The payments were made into Nigeria's bank account in the UK (an escrow account at JP Morgan chase bank), from where transfers were made to Malabu's accounts.
Italian prosecutors allege that payments to Malabu were meant as bribes for Nigerian politicians and government officials.
However, the defendants have denied any wrongdoing in the case against them. Shell and Eni have argued that their dealings with Malabu Oil and Gas were approved by the federal government.
The court has fixed September 9 for the next hearing.