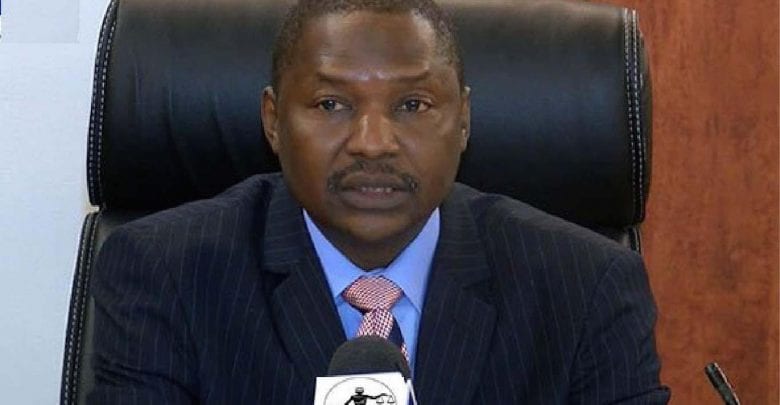 Omoyele Sowore, a pro-democracy campaigner on Monday branded Abubakar Malami, the Attorney General of the Federation (AGF) and Minister of Justice, as "the worst so far".
According to Sowore, via his verified Facebook page, Malami is unfit to parade himself as a lawyer in serious climes.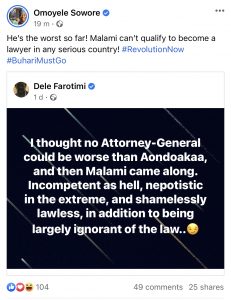 The one-time Presidential aspirant was reacting to an update by political activist Dele Farotimi, who also degraded Malami, describing him as "incompetent as hell, nepotistic in the extreme, and shamelessly lawless, in addition to being largely ignorant of the law". Sowore concurs: "He's the worst so far! Malami can't qualify to become a lawyer in any serious country! #RevolutionNow #BuhariMustGo."
Both men's scathing remarks of Malami seem to have emanated from the AGF's recent statement that no state had the power to lay claim to the collection of Value Added Tax (VAT) in the country.