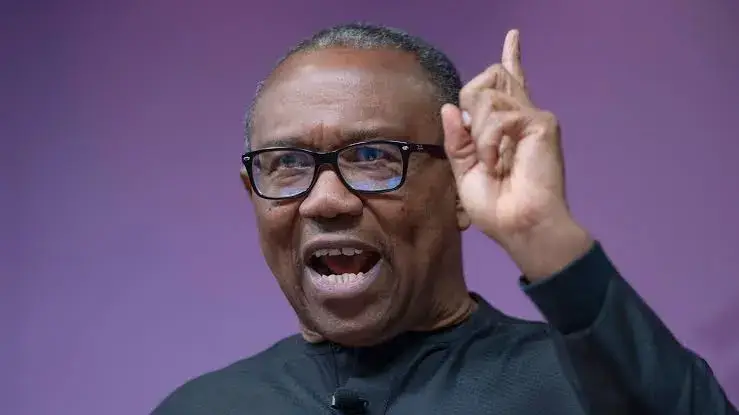 On this year's International Workers' Day, Peter Obi, the Labour Party presidential candidate, has reassured workers in Nigeria of better days ahead.
Obi, who joined the Nigeria Labour Congress (NLC) to commemorate the day at the Eagle Square on Monday in Abuja, said the forces of darkness that have held the country bound for so long would not be allowed to continue to have their way.
The former Anambra Governor made this statement in his message to Nigerian workers to commemorate the 2023 Labour Day themed 'Workers Rights and Socio-Economic Justice', where he commended their contributions to the development of the country.
"I congratulate Nigerian workers on the occasion of the Workers' Day Celebration. I called on them to hold onto the values that encourage productivity in the nation," the LP candidate tweeted after delivering a speech at the event.
Obi noted that the country has experienced difficult times in recent years, with workers bearing the brunt of the economic challenges. He stressed that a well-motivated and empowered workforce is crucial to the success of any nation.
"I encouraged them to see their jobs as channels for contributing to nation-building. Nigeria is gifted with a hardworking workforce, desirous of the country's development, and without minding poor workers' welfare in the nation, the workers have continued to labour for the nation."
Obi further thanked Nigerian workers for their resilience and urged them to remain steadfast in their pursuit of a better future for the country, assuring them that together, they could build a prosperous and inclusive Nigeria where every citizen would have equal opportunities to thrive.
"I encouraged the workers not to be disheartened by the many challenges that pervade the economic and political space of the nation today, as everyone should remain focused on building a more productive and prosperous nation, which are part of the offerings of the New Nigeria.
"I want to assure you that the forces of darkness that have held this nation bound for long will not continue to have their way. We are determined to take back our nation for good and we are not giving up. I urge you all to remain steadfast.
"The sun of justice, peace and development will soon shine on our nation," he added.