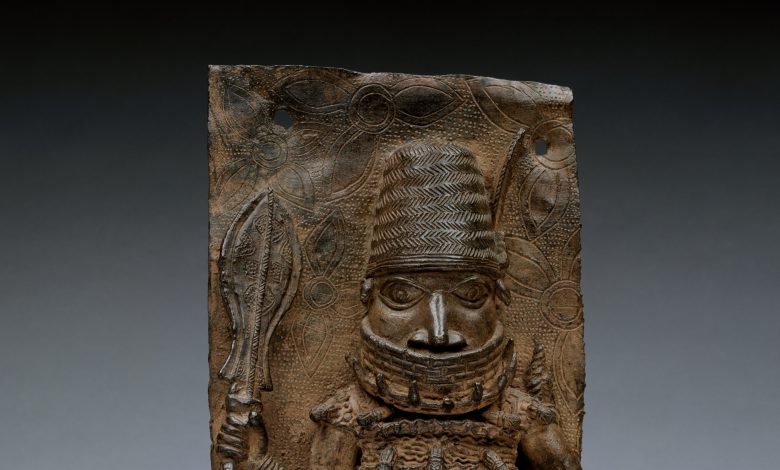 The Metropolitan Museum of Art in New York, working with the Nigerian National Commission for Museums and Monuments, has officially returned several Benin objects to Nigeria.
Professor Abba Isa Tijani, director-general of the NCMM, applauded the Met's commitment to return the artefacts back to where they belong.
"If other museums can do what the Met did, I think we would be able to give confidence to our audience, to our visitors," said Prof Tijani.
"The issue of repatriation is now at the heart of the people. People are looking at museums, particularly in Europe, and saying: these artefacts are not legally owned, are not their own. Yet they display these objects and take all the credit."
This summer, the Met announced the return of two 16th-century brass plaques in its collection that once belonged to the Royal Palace in Benin City, the capital of the West African Kingdom of Benin.
"Warrior Chief" and "Junior Court Official" — included in the group of objects known as the Benin Bronzes — were looted by British forces from present-day Nigeria in the 1890s.
As part of the transfer ceremony, Met Director Max Hollein and Professor Tijani signed a memorandum of understanding formalizing their commitment to future collaborations.
"It's not only about the repatriation of objects, but about the path forward. How we as institutions will exchange scholarship, invite more of our Nigerian colleagues here to interpret parts of our collection, or lend expertise from our side to Nigeria," Mr Hollein told Hyperallergic.