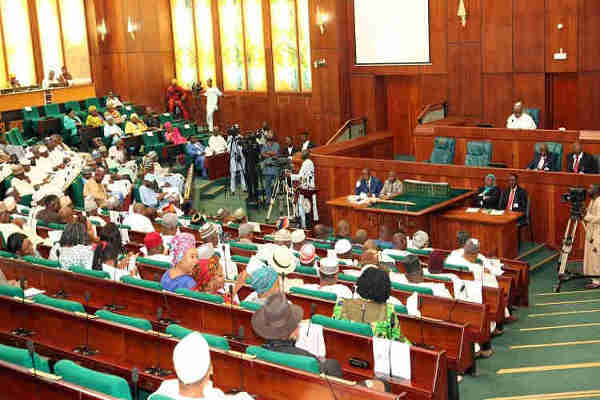 Miriam Onuoha has declared that she deserves to be the next Deputy Speaker of the House Representative.
She said women have been left out in the decision making process.
She stated that since the office of the deputy speakership has been zoned to the South East, she deserves it.
Speaking at the national launch of 50-50 Action Women Advocacy Group organised by WomenAid Collective (WACOL) with support of Ford Foundation West Africa.
Miriam said she wants to be the 10th Assembly Deputy Speaker to encourage other women.
Miriam, who said she was emboldened to contest the deputy speaker position after receiving the invitation of the launch of the WACOL project, added that the position of the deputy speakership was zoned to the South East because she was running to be the speaker.
"I should be given the right of first refusal being someone from the South East. I am a woman, a Christian and a youth. I deserve the office of the deputy speaker," Miriam said, adding that she is an advocate of peace.
"As a woman, I will not take to violence. The party is supreme. I will abide by the decision of the party and contest for the office of the deputy speaker.
I will not teach my children that are women to believe that they are less human.
"My certificate of return was not half of that of men. Nobody is above making mistakes. Leaders are expected to amend when there is a problem and that is what we are asking for in the office of the deputy speaker," Miriam said while asking the APC to reconsider the earlier zoning of the office of the Deputy Speaker to the South East to accommodate her ambition.
"I want to be a deputy speaker to encourage more women. If we are not at the decision table, issues involving women will not be on the front burner," Miriam said, adding that the President-elect, Bola Ahmed Tinubu is a gender advocate who has been supportive to women.
On her part, the Minister of Women Affairs, Dame Paulen Tallen, while declaring the programme open, said with the poor representation of women at both the upper and lower house, the only way they can feel the impact of women is to ensure that a woman emerges speaker.
"The programme should be scale up to the six geo-political zones. We must fight for what is right and ensure that more women are at the decision table. Let's know that when women come together, there is nothing they can't achieved," she added.