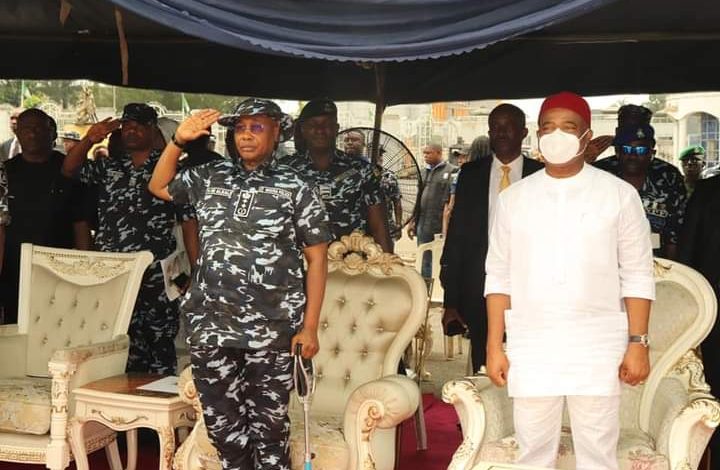 Amid the nefarious activities of the so-called 'Unknown Gunmen' in the southeast region, the Imo State government has donated 12 armoured vehicles and other security equipments to the Nigeria Police Force (NPF).
POLITICS NIGERIA reports that during his speech on Tuesday at the commissioning of the Armoured Personnel Carriers (APCs) donated to the police by the Imo State Government, Governor Hope Uzodimma stressed the need for peace and tranquility as the only mechanism by which development thrives in a society.
"Our youths must, at all cost, do away with violence and the life of crime. It's only on selfish purposes that the sponsors of insecurity indulge the youths into doing their bidding. However, with true sense of patriotism and moral growth, the youths have all it takes to shun crime and I believe we can achieve peace," Uzodimma said.
Furthermore, the governor commended Usman Baba, the Inspector General of Police (IGP), officers and men of the Nigerian police "for their gallantry in partnership with other security agencies for the restoration of peace in Imo state".
"By this supportive act of the State Government to the Imo State Command of the Nigeria Police Force, the effectiveness of skills and intelligence in carrying out policing functions within the State would be enhanced," Uzodimma submitted.
See some photos below: