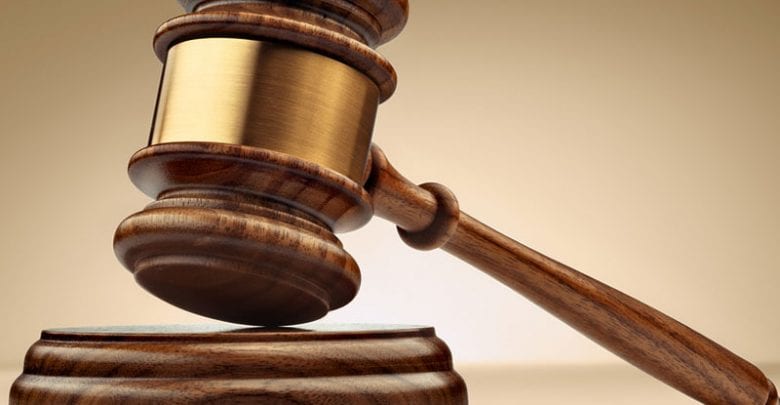 A divorce-seeking businesswoman, Olayinka Ajanaku, told a Mapo Grade A Customary Court in Ibadan on Wednesday that her husband was fond of making their 10-year-old son gulp alcohol limitlessly.
Olayinka told the court that the greatest mistake of her life was falling in love with her estranged husband's Akinola Ajanaku's handsome face and "fake love''.
The petitioner, who pleaded with the court to grant her application for divorce, said: "I became fully aware of the difference between appearance and reality after seeing his original person in the marriage.
"I found that Ajanaku still depended heavily on his rich parents' wealth and so was spending lavishly.
"In fact, he constantly goes to club houses where he enjoys himself and womanises.
"Worse still, he takes our 10-year-old son to the club house to drink beer and introduces him to obscene lifestyle.
"As if those are not enough, he deprives me of having access to the boy because he has now taken him to Ilesa town in Osun where his parents live.
"Also, Ajanaku doesn't pay our house rent and child's school fees as I have been made to pay on a number of occasions.
"He is never happy seeing the child I had in my first marriage in spite of the fact that I told him about the child before moving into his house," Olayinka sobbed in court.
Ajanaku, however, denied some of the allegations and said that he had never failed in his matrimonial responsibilities as a husband and father.
A professional furniture maker, Ajanaku told the court that rather, his wife was too disrespectful and destructive in nature.
"I've been responsible for the payment of our rents and the child's school fees when we were in Lagos,'' Ajanaku told the court.
He also tendered documentary evidence to support his claim that he had been responsible for their child's school fees and evidence of his assets allegedly stolen by Olayinka.
"My lord, Olayinka broke into my safe and took original copies of my property documents and poured salt into the fuel tank of my Lexus Jeep to destroy the engine.
"Please, grant me custody of the child; I want to bring him up in the Ajanaku way and to make him a happy man in future,'' he pleaded.
The court's President, Mrs S.M. Akintayo ordered Ajanaku to produce the child in question in court and adjourned the suit till Aug. 11 for his cross-examination.