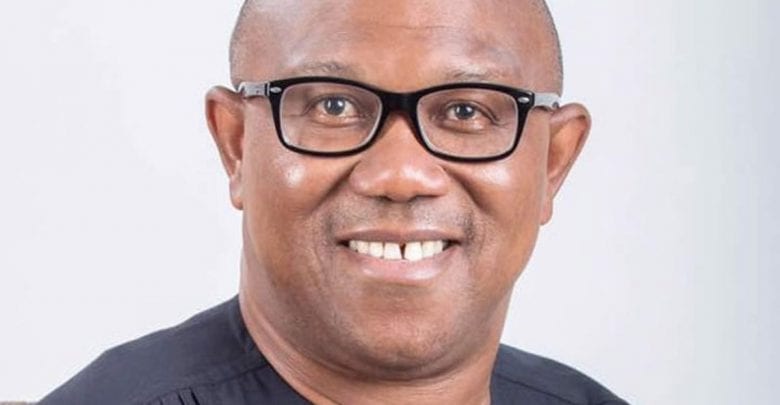 Former Governor of Anambra State, Peter Obi has reacted to rumours that he acquired a N650 million mansion in Enugu state recently.
A report had gone viral on Monday morning that the former vice presidential candidate bought the mansion situated at the end of Oba Close GRA, Enugu, Enugu State. The report added that the house previously belonged to Dr Chu Okongwu, a former finance minister.
Obi, in a statement sent to POLITICS NIGERIA, signed by his media aide, Valentine Obienyem, stated that he has never bought any house in Enugu.
"I saw a post on Twitter that Mr Peter Obi bought a house that previously belonged to Dr Chu Okongwu, located at the end of Oba Close, GRA, Enugu. Let me make it categorically clear that Obi did not buy any house in Enugu or any other place in Nigeria."
"Obi owns a house in Onitsha. When His Excellency, Barr. Sullivan Chime was the Governor of Enugu State, he allocated a choice plot of land to Obi, who told him he did not need it because he would not live outside Anambra State after being a Governor of Anambra for eight years, except any fresh duty compels otherwise. The same offer was made by the then Governors of Delta and Abia States, but Obi refused because he said he would not live in those states."
"Let me also make it categorically clear that Obi always says that he is not a poor man. He was Chairman and Director of many quoted companies by virtue of his investments before he became Governor. " Obienyem stated.
He finalized by stating that Mr Obi was only focused on making contributions to the battle against the COVID-19 Pandemic.
"If he wants to buy a house anywhere around the world, he can easily afford it, but he did not buy any and is not planning to buy one."
"What is uppermost in his mind right now is his contributions to COVID-19 efforts and raising money to support schools that will be affected after this COVID pandemic." he disclosed.