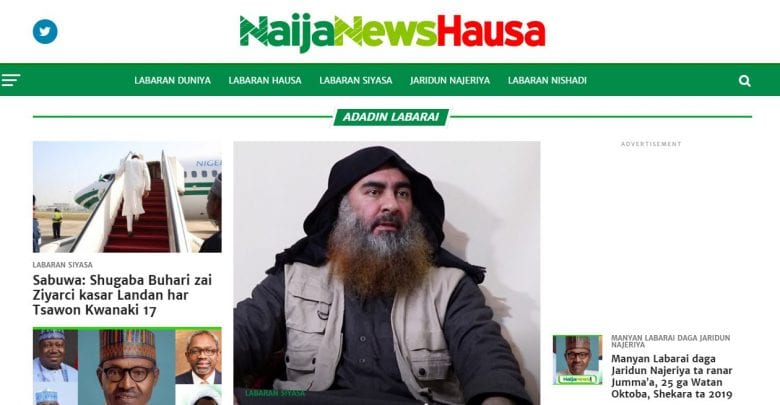 Naija News has launched a news portal for its Hausa speaking audience. The Hausa digital content is targeted at audiences who use mobile phones.
Hausa is spoken by an estimated 100 million people in Nigeria, Niger and parts of northern Ghana.
Hausa newspaper's critical audience consists of people from 17 to 34 years. Approximately 46% of them are female, and 54% are male readers correspondingly. All of them desire to stay well-informed of all events in Nigeria and Africa as a whole. Hausa.naijanews.com has already become a great place for these people to get the freshest information and communicate with each other.
Opemipo Adeniyi, CEO of Naija News, says: "Delivering content and engaging with the Hausa audiences in their mother tongue is authentic, exciting and refreshing. Naija News is passionate about original journalism that adds value and this is what we want to achieve with these services. These platforms will deliver independent, objective and original news to meet the needs of our audiences in Nigeria and West Africa."
The innovative Hausa news portal covers a vast audience. Totally, over 35 million people from now have access to the latest breaking news from Nigeria and the whole world. Here everyone will find actual and up-to-date information according to own preferences. This website has been gradually becoming the only place, which gathers all the relevant and contemporary Hausa news.