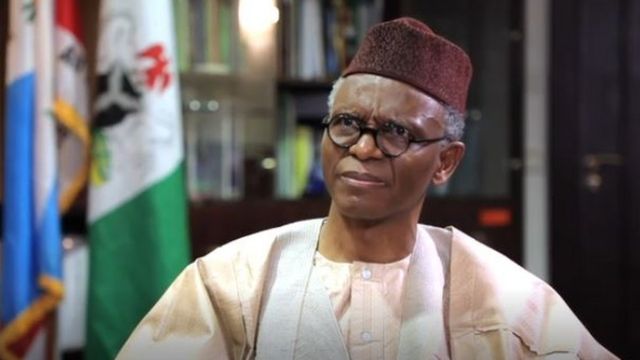 Governor Nasir El Rufai of Kaduna State on Wednesday said the Governor of Central Bank of Nigeria (CBN), Godwin Emefiele and the Federal Government should have involved the governors of the 36 states before implementing the Naira redesign policy.
Speaking on Channels Television's Sunrise Daily on Wednesday, in a programme monitored by POLITICS NIGERIA, El Rufai said there are many unbanked Nigerians at the rural level who the CBN is not being fair to.
"For such a programme to work, we have to be involved as governors, as sub-nationals" El Rufai said.
"For example, in my state, there are two local governments without banks. In Borno State, out of 27 local governments, only two have banks. In Yobe state, out of 17 local governments, only two have banks.
"And remember, Borno State, is five times the size of southeast states.
"So how do you expect everyone to change his currency within the time limit?
"There are farmers who have their hard-earned money, not politicians, and they want to change these (money). When they travel a hundred kilometers to other towns to change the money, there is a chance bandits will seize their money. How can that be done in a few months?" El Rufai asked rhetorically.