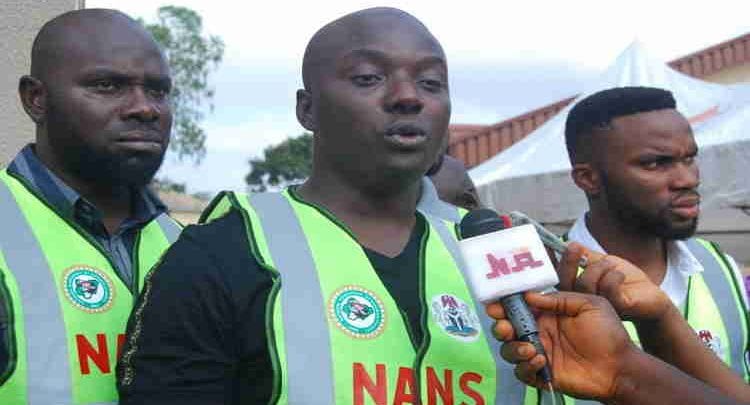 The National Association of Nigerian Students (NANS) has demanded an end to the attack on press freedom in Nigeria. This demand was made in commemoration of the World Press Freedom Day.
In a statement by its spokesperson, Kazeem Olalekan Gani, NANS said as an association, it understands what democracy is and the essence of freedom for all persons.
"We extend solidarity to those in the media most especially those engaging in guerilla journalism as we mark a day set aside to reflect on the issues of press freedom and participatory democracy.
"Unfortunately, despite the fact that Nigeria as a country practise Constitutional democracy, it is sad that there is no fertile land for freedom of expression to be strengthened considering the fact that successive governments in the country have had a history of suppressing the freedom that gives birth to the practice of journalism which is the freedom of expression as provided for in Section 39 of the Constitution of the Federal Republic of Nigeria, 1999 (as amended) by gagging dissenting voices.
"Specifically, we stand against all forms of attacks on the civic spaces on our campuses and by extension the entire county. For instance, Ayoola Babalola at the Gateway Polytechnic, Sapaade, Ogun State is being victimised for exercising his press freedom just as the Federal government in conjunction with States have been persecuting Omoyele Sowore of Sahara Reporters; Agba Jalingo of Cross Rivers Watch; Samuel Ogundipe of Premium Times; Jones Abiri; Steven Kefas; Dadiyata amongst others.
"We also frown seriously at the arrest and detention of 70-year-old Lawal and some other persons for "insulting the President." As an association, we maintain that this is a serious embarrassment to democracy and attack on peoples' Constitutional rights.
"We students demand that all Nigerians have the right to free life. We take all attacks on Freedom of Speech and the Press as expressions of fascist tendencies. It is on this note we maintain that Students will henceforth not tolerate such barbaric attacks anymore.
"It is in this vein we point that students deserve at least #100,000 Cost of Study Allowance (COSA) just as all adult Nigerians deserve at least #100,000 Cost of Living Allowance (COLA) under this pandemic.
"Our hearts go out to all the frontline workers in healthcare, security, journalism; transport et al as they struggle to rescue us from an impending implosion. We, therefore, ask that the government pay them at least #150,000 hazard allowances."