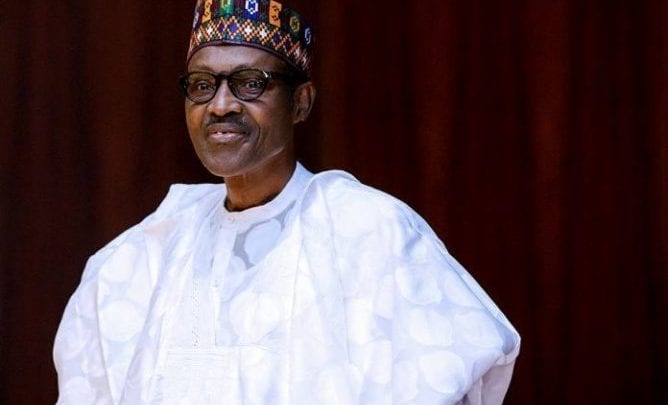 The National Association of Nigerian Students (NANS), Southwest chapter, has urged the Federal Government not to tackle Coronavirus pandemic with deceit.
This was contained in a statement signed by its spokesperson, Kazeem Olalekan Isreal, and made available to POLITICS NIGERIA on Friday.
While hailing the federal government for various proactive measures, Mr Isreal queried why the Presidential Taskforce on COVID-19 is chaired by a Lawyer.
The group urged the government to embark on a massive public education and orientation.
"We must do away with the preposterous and unfounded belief that Covid-19 cannot survive in tropical regions like ours. We must also make sure we disseminate the right information; we must not allow room for information garbed with pseudoscience to spread fear or provide us with an absurd solution and cure for the virus."
"The National Orientation Agency must a matter of urgency work hand-in-hand to counter the fake information permeating into the society with real facts. There is also a need to orientate ourselves that this is not a time to demonstrate religious extremism, all precautions must be taken adequately and appropriately, we must not sacrifice our health on the altar of extremism.
"NANS also mandates the government to make sure that the ban on international travel is fully complied with.
"There must be no sacred cows. Also, a ban on public gatherings must be urgently implemented; while some states have taken the lead in doing this, other States must also be pro-active.
"Government must also equip our hospitals. Seeing pictures of our "so-called" isolation centers will make any sane individual weep and the Government must do more to put these places in order and make them able to cope with the rough days ahead.
"The Covid-19 crisis has exposed the fragility of the oil market which is the mainstay of the Nigerian economy and an economic crisis stares us in the eye. It has further exposed that despite the many promises of the Government on diversification, they have continued to pay lip service to the task. This calls for a sober reflection and an urgent need for diversification. Finally, there is a need for the government to invest massively in our education system and restructure our science departments from theories to research-oriented departments. It is appalling that at a time when the laboratories in our science departments should be booming with activities and researches to contribute to the global search for a solution to the virus, our university lecturers are on strike and graduates of courses that should take the lead during this time are idle as an overwhelming majority has been forced into things, not part of their field due to unemployment. One thing the Covid-19 crisis has shown and taught us is that there is a real threat of biological warfare, bioterrorism, and the likes as the probability of wars of the future being fought with weapons like viruses are becoming higher and countries must brace themselves to survive these."
"However, events have proven to us that Nigeria as a country is not ready for this time and unless we evolve in anticipation of combating this threat, we are living on borrowed time."
Last week, President Buhari appointed 12-member task force on COVID-19, chaired by the Secretary to the Government of the Federation, Mr Boss Mustapha.
With a provision of N920million for health agencies to plan and guard against further spread of COVID-19 in Nigeria, the committee has six months to deliver on the assignment.
Other members on the team include Dr Sani Aliyu, the National Coordinator of the committee, Minister of Health, Prof Osagie Ehanire; Minister of Interior, Ogbeni Rauf Aregbesola; Minister of Aviation, Mr Hadi Sirika; Minister of Humanitarian Affairs, Disaster Management and Social Services, Sadiya Umar-Farouk; Minister of Education, Mr Adamu Adamu; Minister of Environment, Mr Mohammed Mahmoud; Director-General, Department of State Services, Mr Yusuf Bichi; Director-General, Nigeria Centre for Disease Control; Dr Chikwe Ihekweazu; and World Health Organisation Country Representative.