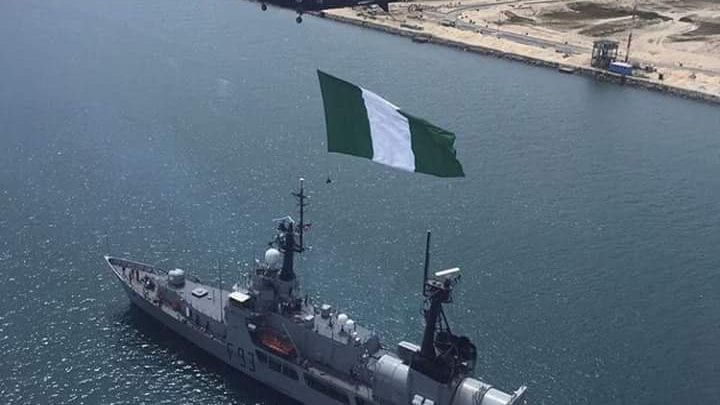 Information reaching us indicates that the Nigerian Navy has commenced a manhunt for gunmen, who killed four Naval ratings and abducted two foreigners at Agge coastal areas in Bayelsa State.
The incident occurred when the gunmen seized a dredger escorted by the operatives of the Nigerian Navy Ship (NNS) Delta at the weekend.
The deceased were part of a six-man team of naval officers from the NNS Delta, assigned as escorts to a vessel. According to reports, they were waylaid by the hoodlums and lais siege on the vessel before going away with it, after a gun exchange with the naval squad, that left four dead.
The identities of the five other crew members left behind as well as those of the victims remain unknown at the time of filing this report.
The Nation reports that the development was confirmed by a top naval source within the Central Naval Command after the Base Information Officer, Sb Lt. S. Bala, promised to give out the information later.
"Yes, it is true. It happened in Warri," the source said while directing that a call be put across to the Warri Base Information Officer.
More to come.