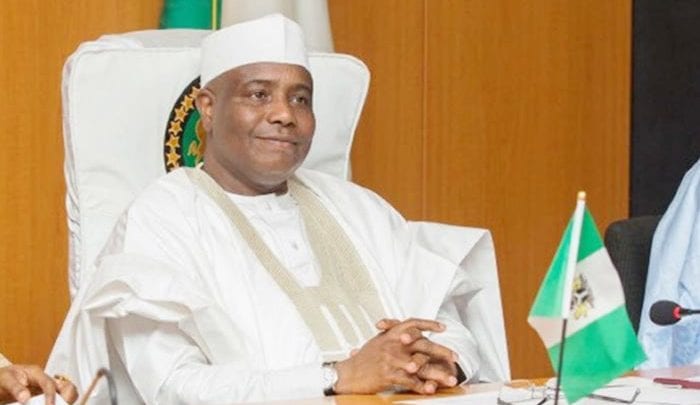 Despite being the poorest state in Nigeria, Sokoto state has the highest rate of food inflation, POLITICS NIGERIA reports. Recall that the state recently topped the chart of the poor states in Nigeria, according to data from the Nigerian Bureau of Statistics (NBS).
The 2019 poverty and inequality report of the bureau showed that 82.9 million (40.1%) Nigerians are poor. The poverty headcount rate in Sokoto was however pegged at 87.7%, which was the highest on the chart.
Nevertheless, according to the Consumer Price Index (CPI) for April 2020, released on Thursday, the state has the highest rate of food inflation on a yearly basis. It should be noted that the CPI measures the average change over time in prices of goods and services consumed by people for day-to-day living.
More so, the construction of the CPI combines economic theory, sampling and other statistical techniques using data from other surveys to produce a weighted measure of average price changes in the Nigerian economy.
"In April 2020, food inflation on a year on year basis was highest in Sokoto (17.88%), Akwa Ibom (17.55%) and Abuja (17.65%), while Ebonyi (13.04%), Edo (12.90%) and Enugu (12.89%) recorded the slowest rise."
"On month on month basis, however, April 2020 food inflation was highest in Akwa Ibom (2.65%), Lagos (2.49%) and Oyo (2.33%), while Bayelsa, Ebonyi and Enugu recorded price deflation or negative inflation (general decrease in the general price level of food or a negative food inflation rate)," the report obtained by POLITICS NIGERIA read.
The closure of land borders in the country in August 2019 played a major role in the upward trend of the inflation rate of the country since September 2019.
The closure affected the availability of rice, vegetable oil, frozen food and other staples, causing prices of the commodities to be on the increase.
Also, the Coronavirus pandemic has battered the economy owing to the lockdown imposed globally and the reduction in the demand for crude oil, which is Nigeria's major source of revenue.