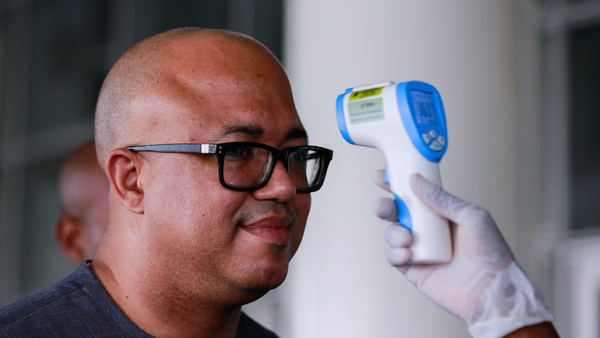 The Director-General of the Nigeria Centre for Disease Control (NCDC), Chikwe Ihekweazu, said the agency is planning on expanding the testing capacity for Nigerians.
He made this known at a press briefing organised by the Presidential Task Force on COVID-19 on Tuesday.
POLITICS NIGERIA reports that Nigeria has recorded four new cases on Tuesday, thus raising the tally of confirmed cases to 139.
Mr Ihekweazu said many Nigerians have been complaining about testing "but the government is working towards solving it."
He said there had been systematic problems with testing and the current testing capacity is 1000 per day but would soon be 1,500.
"The focus of all our efforts is to increase the number of people that are tested. As of last week, we had the capacity to test 500 per day. By the end of this week, we will be at a thousand per day.
"By next week, we plan to take it to 1500 per day just by increasing the number of labs," he said.
He also said the government is doing all it can to provide more laboratories.
"You cannot build a molecular laboratory overnight. The quick solution is not building a new laboratory but re-equipping the existing laboratories.
"It not just the job of just the federal government, but state government and the private sector is also coming in," he said.