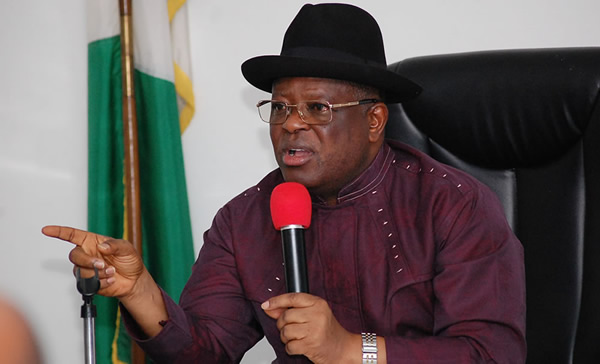 The Nigerian Guild of Investigative Journalists (NGIJ) has called on the Nigerian Union of Journalists (NUJ) and the Nigerian Guild of Editors and (NGE) to investigate allegations of fake news against two journalists by Ebonyi State government.
This was contained in a statement sent to POLITICS NIGERIA and signed by Israel Bolaji, the NGIJ vice president.
This newspaper recalled that falsehood allegation was levied against The Sun newspaper correspondent, Chijioke Agwu, and the Vanguard Newspaper correspondent, Peter Okutu.
The duo was arrested and banned from entering government facilities in the state.
The NGIJ in its reaction said: "as much as the indisputable role of Journalists as partners and critical stakeholders in nation-building is sacrosanct, the profession upholds the highest level of ethics and standards and expects every practitioner to be responsible.
"As far as we are concerned, journalists must be free to carry out their duty without any fear or hindrance anywhere within the nation. The Constitution of the Federal Republic of Nigeria, as well as many other international Charters, guarantee that.
"The State government needs the media to continue to act as a watchdog and sensitize the public; that must be continuously done with the highest level of integrity, professionalism and fairness.
"However, if established, the persistent publication of falsehood, inaccuracies and misleading information amounts to libel, which is criminal and totally frowned upon by the NGIJ. Such has no place in professional journalism."
The assertion of the governor about 'withdrawing the allowance of the leadership of the NUJ in his state for failure to call the boys to order' is of great ethical concern and must be investigated.