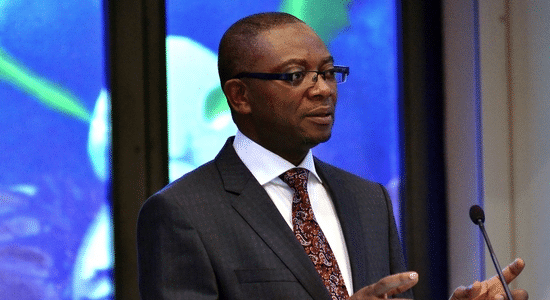 Joe Abah, a former Director-General of the Bureau of Public Service Reforms, has reacted to reports of the worst economic recession that has hit the country.
POLITICS NIGERIA earlier reported that data obtained from the World Bank showed that the country's GDP dropped by 10.92 percent in 1983 and 1.2 percent in 1984. This is also the second recession under President Muhamadu Buhari's democratic government.
The 2016 economic recession was a result of a massive decline in oil prices, and poor management of the currency crisis, experts said at the time. The 2020 economic recession was predicted across the world as a fallout of the ongoing COVID-19 pandemic, which has affected some of the strongest nations of the world.
Abah, in a tweet on his Twitter page on Sunday, said Nigeria entered recession as a result of the effect of COVID-19. He prayed that the COVID-19 vaccine is made available for Nigeria's economy to rise and the country can come out of the crisis
The political economist added that other factors such as the rising inflation from import restrictions, fall in oil prices, debt accumulation led to the country entering a recession.