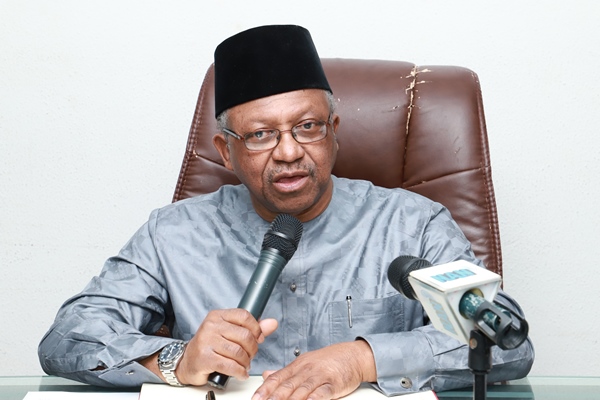 The minister for health, Osagie Ehanire, on Monday, said Nigeria is involved in the trials of drugs for the treatment of COVID-19, the viral respiratory disease. This is coming at a time Nigerians have expressed fear about the World Health Organisation (WHO) using countrymen for clinical trials of drugs and vaccines.
Me Ehanire, who was responding to questions during the daily national briefing of the Presidential Task Force on COVID-19, said: "We are involved with the WHO in the trial of the efficacies of some drugs."
He reiterated that the ministry of health is welcomed to research works noting that there is an institute for Pharmaceutical and Medical Research, National Institute for Pharmaceutical Research and Development (NIPRD).
Mr Ehanire added that both the ventilators imported and locally made, are scrutinised and approved before usage. "Ventilators are checked from whatever countries they come from. NAFDAC also has the power to certify ventilators."
Responding to questions on the state of some primary healthcare centres in Nigeria, the health minister explained the essence of the community health workers in curbing the spread.
"This is a time when the community health care comes in. When it was an imported disease, Port health authorities were very strong. Now is the time for primary health care workers."
Although he denied knowledge of any health care not functioning, he said the ministry will make necessary efforts to ensure that the Primary health care centres are in order. He added that many of the health workers who worked with the polio workers will be engaged for the fight against coronavirus.
Mr Ehanire then warned health workers to take necessary precautionary measures when dealing with suspected cases."There is no time when I talk here that I don't warn my colleagues in the healthcare sector to be careful. Be careful when dealing with suspected cases."
"Don't walk up to the patient as if you are safe. Workers are closer to the risk that's why we are talking about hazard allowance and insurance which we are working on."
He said the hazard allowance has not been implemented because there are issues to be ironed out with the ministry of finance. "Once the formalities are done, a date will be set," He assured.
It should be noted that over 40 health workers have contracted the disease within two months.
While speaking further, the minister stated that President Muhammadu Buhari took a wise decision in easing the lockdown and setting up detailed guidelines nationwide.
According to him, a prolonged lockdown has its effects which can be more grievous than that of the pandemic itself.