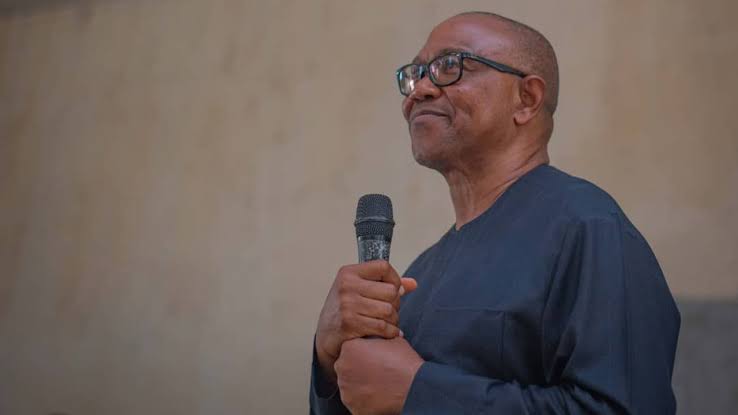 Peter Obi, the presidential candidate of the Labour Party in the 2023 elections, has said that Nigeria needs political officeholders with identity and authentic credentials.

Obi made the statement in the United States, where there is an ongoing case on the academic record of President Bola Tinubu, instituted by former Vice President Atiku Abubakar.

Obi said that Nigerians must start working towards a country driven by competence and commitment to fighting corruption. He added that leaders in Africa's biggest economy must be committed to the rule of law.

"We must have leadership that is committed to the rule of law… that has an identity and credentials that can be verified. We can start thinking of a new Nigeria with competence, and capacity that is committed to fighting corruption. Is it possible to fight corruption? The answer is yes!" Obi said.

"The trouble with Nigeria is self-inflicted. If Achebe was alive, he would have taken back the book. When he wrote it, there was no trouble. Now, there is real trouble in Nigeria. Rascality has become a measure of success in Nigeria. That must change."

Obi, who came third, together with Atiku, who was second, filed an appeal at the Supreme Court to challenge the tribunal's ruling that upheld Tinubu's victory.