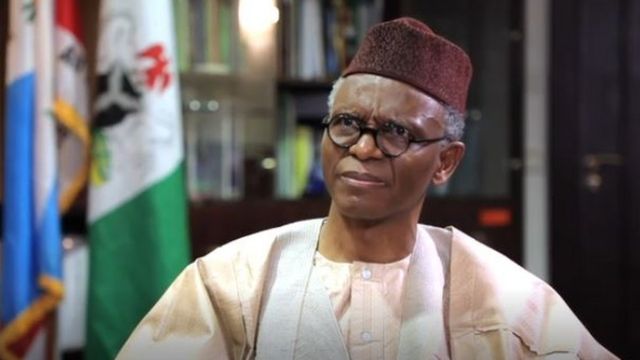 Nasir el-Rufai, governor of Kaduna state, has advocated for people to be chosen as leaders based on merit — instead of zoning.
According to El Rufai, he does not zone positions, rather, he gets people that can get the job done.
"I am a student of history and governance; I have not seen any country in the world that has succeeded on a sustainable basis, by selecting its leaders based on geography, religion, ethnicity, etc. So, it's not a smart way to choose leaders, the smartest way to choose leaders in all the countries that have made progress, is to have competitive basis in which merit tops everything; you pick the best material," El Rufai said in a recent interview with Arise TV.
"In Kaduna, the last time I checked, we have people from 18 states of Nigeria represented in our government because, we just want results and don't care where you come from. However, in this country, there's a political culture that presupposes that the leadership of the country or even of states, should rotate between various parts of the country. There's an understanding and in fact, one party has it in their constitution.
"The Peoples Democratic Party, PDP has it in their constitution but we don't have it in the All Progressives Congress, APC. It is an unspoken understanding and in politics, these kinds of understanding are as strong as any provisions of the constitution. You observe them and if you don't, you pay a heavy political price. Goodluck Jonathan paid that price, when he tried to violate the agreement with the PDP leaders – that he will only contest one term after Umaru Yar' Adua's term.
Furthermore, Governor El Rufai noted that, "based on the political culture of Nigeria, not because I think it is a good idea, or that I support it personally or that I practice it, but based on the political culture in Nigeria, after 8 years of President Buhari, presidency should be open to the South. I do not think that any northerner should put himself forward and say I want the presidency."