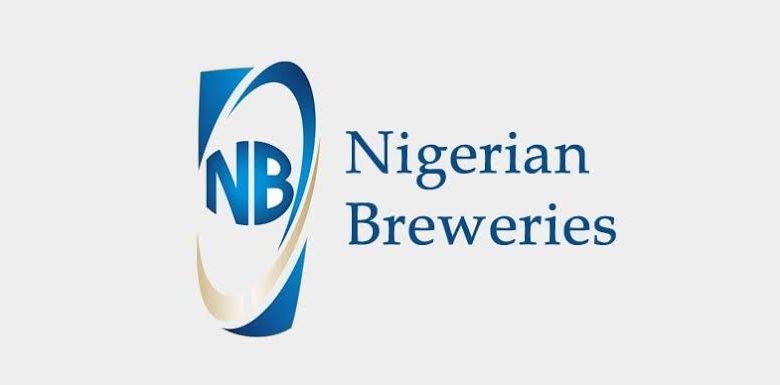 Nigerian Breweries Plc lost N12 billion at the close of this week's stock market trading.
POLITICS NIGERIA reports that a bearish market day saw the country's largest brewing company nosedive 2.86 per cent, from N419.84 billion to N407.84 billion. Nigerian Breweries has lost 8.93 per cent of its value from the beginning of this year as investors have maintained selling pressure.
The stock market declined marginally by 0.20% on Friday.
The benchmark All-Share Index (ASI) depreciated by 20 basis points to close at 43,199.27 points. Consequently, the stock exchange market value currently stands at N22.54 trillion from N22.59 trillion on the previous trading day.
The market breadth closed negative as Unity led 16 gainers, and Eterna topped 23 losers at the end of Friday's session.
The stock market has advanced 2,928.55 base points since the start of 2021, equating to a 7.27 per cent gain.
NGX ASI top gainers
– UNITY up +10.00% to close at
N0.55
– REGALINS up +5.41% to close at N0.39
– VITAFOAM up +4.78% to close at N21.90
– FTNCOCOA up +4.76% to close at N0.44
– CHAMS up +4.76% to close at N0.22
NGX ASI top losers
– ETERNA down –9.03%to close at N6.65
– NGXGROUP down –8.86% to close at N15.95
– LASACO down – 7.08% to close at N1.05
– UPDCREIT down – 6.67% to close at N5.60
– WEMABANK down –4.71% to close at N0.81
NGX ASI top traded by volume
GTCO – 49,927,274 units
FBNH – 18,410,460 units
ACCESS – 17,487,331 units
NB –7,629,901 units
FIDELITY – 7,552,134 units
NGX ASI Top traded by value
GTCO – N1,264,716,504.00
NB – N390,551,795.70
AIRTEL – N 361,971,118.40
FBNH – N208,681,885.30
ZENITH BANK – N180,973,027.20