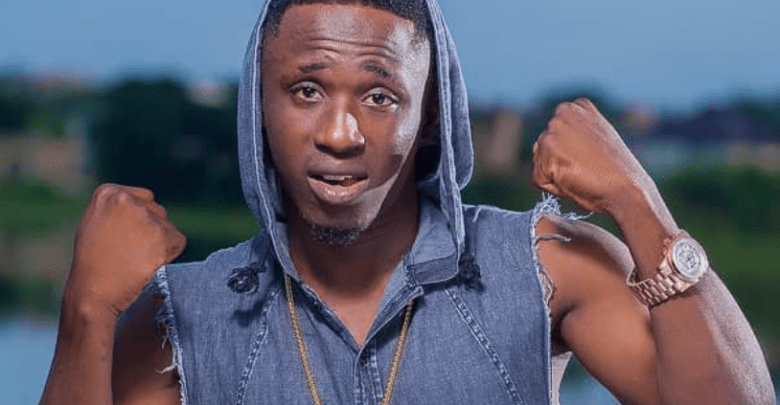 Olanrewaju Olamilekan Samuel, popularly known by his stage name Integral Money is a Nigerian rapper, singer, songwriter and record producer.
Born as the third child in a family of three, Olanrewaju spent his early life in Ilorin kwara state. His music career kicked off fully when he got admission into the University of Ilorin. There, he had the first taste of fame and also bagged numerous accolades.
His passion for music was almost opposed by his parent who had wanted him to become an Engineer.
In a recent interview, Integral revealed his journey into the industry and some of the things he did to earn the breakthrough in the industry.
"Surviving in a competitive industry like this in Nigeria is very hard. Without doubt, Nigerian entertainment industry is the best in Africa. Each time I remember my early days i just thank God for his faithfulness. At first, my parent never wanted me to do music. It was almost like a battle as they had wanted me to become an Engineer or nothing. Even when I told them about my first show in the university they got angry asking if I was there to study or do music. I really Thank God for where I am today and am hopeful there are more success to come".
On his encounter with some artistes and how they have been a source of inspiration to him, he said:
"Like I always mention in most of my interviews, I love Olamide so much. He has had a huge impact in my life. Working with him sometimes has helped to build my confidence. I just want to do better and make everyone proud."
Olanrewaju is no doubt a talented singer. He has released some hit singles like Shilekun Ayo, Around The World ft Oyinkansola, Ememu (Holy Water), Pending The Time, Ori mi, Japa Bai amongst others
His hit single 'Jekanmo' earned him nominations at the 2016 Top Naija Music Awards for the category:
Best Rap Single of the year. He got another nomination for Best use of Social Media later in 2016.