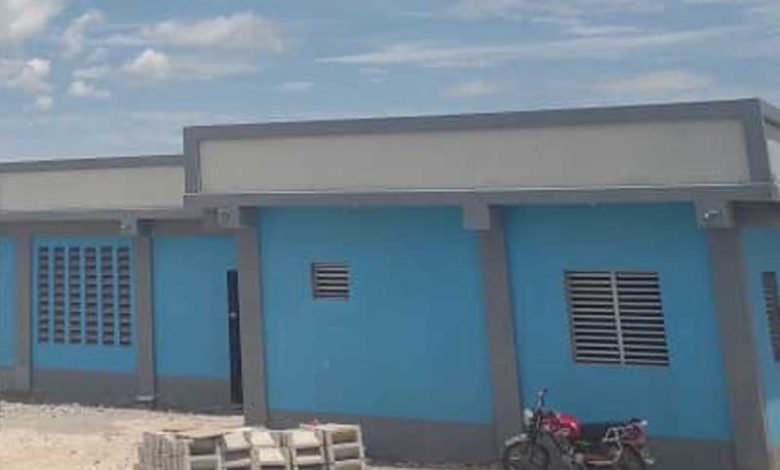 As part of efforts to strengthen existing bilateral relations between Nigeria and Haiti, the federal government has completed the construction of Benoit Batraville High School located in Saut-D'eau, Haiti.
The project was Nigeria's response to calls for assistance from Haiti following the 7.3 magnitude earthquake that devastated the country in 2010.
ThisDay reports that well-meaning Nigerians and the Red Cross Society supported the project.
The project, which was suspended in 2015 due to unforeseen circumstances, was rejuvenated by the Nigerian government through its High Commission in Jamaica, concurrently accredited to Haiti in 2022.
Upon satisfying due process requirements, the mission awarded the contract to a Jamaican-based Benson Construction Company.
Consequently, the project began in February despite numerous challenges, including insecurity, and it was completed in August.
The building was handed over to the Haitian Authorities on August 29, while the handover ceremony was graced physically and virtually by top government functionaries of both countries.
In attendance was Nigeria's High Commissioner to Jamaica with concurrent accreditation to Haiti, Dominican Republic and Belize; Ambassador Maureen Tamuno, Minister of Education Haiti; Mr. Nesmy Manigat, Director General, Ministry of Foreign Affairs, Haiti, representing the Minister of Foreign Affairs Haiti; Mr. Azad Belfort, as well as senior government officials from Haiti.
In her remark, Ambassador Tamuno applauded the bilateral relations between both countries and expressed delight at the delivery of the project.
She urged the students and teachers to use the edifice delivered to them while expressing her willingness to revisit Haiti soon.
The Haiti officials applauded the Nigerian government for the landmark project, stressing that it would have been impossible to achieve such a goal without the government of Nigeria.
The Minister for Foreign Affairs, Haiti, represented by the Director of Foreign Affairs, Mr. Azad Belfort, commended the Nigerian government for their benevolence, especially Tamuno, for working tirelessly towards the actualisation of the landmark project.
He recalled the close ties Nigeria and Haiti shared through descendants of the Igbo community.