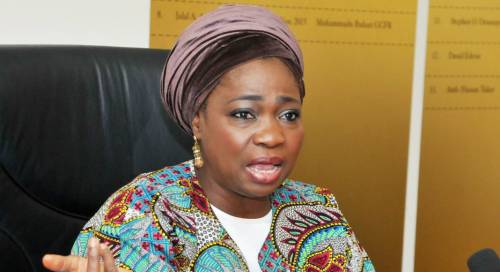 The Nigeria Government has accused Chinese authorities of maltreating Nigerians living in China amidst the COVID-19 pandemic.
Chairperson of the Nigerians in Diaspora Commission (NIDCOM), Abike Dabiri-Erewa, made this known during a town hall meeting held via Zoom with Nigerians living in America on Saturday.
Dabiri-Erewa urged Nigerians in China to continue to demand their rights, adding that China should also respect the rights of Nigerians. The NIDCOM boss noted that talks were ongoing to address the maltreatment, urging Nigerians in China to obey the laws of the country and try to stay out of trouble.
She, however, stated that it was clear the Chinese do not want Africans in their country. The former lawmaker added that the Nigerian government has not maltreated any illegal Chinese migrants in Nigeria since they have been in the country.
"I will be very realistic with the issue of Africans in China…what I am seeing is that they don't want Africans in China. Some businessmen are stranded there but when you want to your home, they don't allow you. In China, if you don't have a residence, you can't get a permit."
"It is still tough for Nigerians in China. It (maltreatment) is still going on and it has to be dealt with. Right now, there is a little bit of sanity but we don't know how long it will last but there has to be a permanent solution to the issue of blacks being maltreated in China."
"We need to build a world of peace and love. There has to be reciprocity: Respect me and I respect you, treat me well and I treat you well. They should demand their right and obey their laws too but the laws should not be discriminatory" she said.