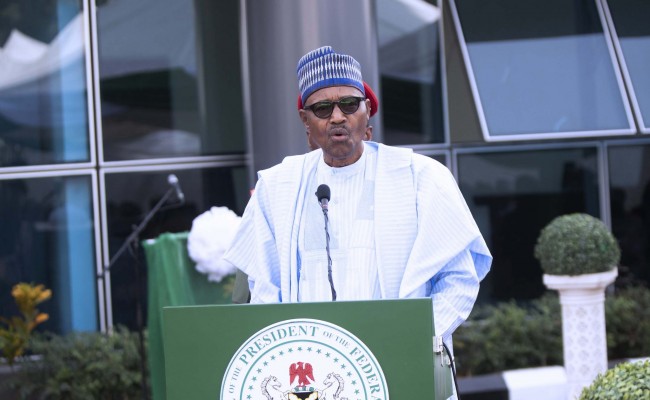 President Muhammadu Buhari has approved that the Special Public Works Programme (SPW) aimed at empowering 1,000 Nigerians to be extended to all the 774 local governments.
In a statement of Monday, it was announced that the programme has been extended to all 36 States and FCT from October to December 2020.
"It will result in the employment of 774,000 Nigerians (1,000 people per LGA)," the statement read.
It was, however, stated that the funding will come from the new #COVID19 Crisis Intervention Fund.
In February, the National Directorate of Employment (NDE) kicked off a Special Public Works Programme (SPW) to engage young Nigerians in rural local governments.
According to the initial plan, 40,000 young Nigerians, aged 18-30, have been engaged in a pilot phase in 8 States, 5 rural LGAs per state with 1,000 beneficiaries per LGA.
The eight states are; Ebonyi, Borno, Edo, Ekiti, Adamawa, Kwara, Katsina, and JigawaThe SPW is a 3-month paid initiative aimed at engaging young unemployed Nigerians in rural areas, during the dry (non-farming) season.
SPW Beneficiaries are engaged to carry out clearing/cleaning of streets, markets, schools, drains, etc; and also maintenance of rural feeder roads.
POLITICS NIGERIA understands that no skills or formal education are required for the SPW Program as the targeted areas are rural communities.