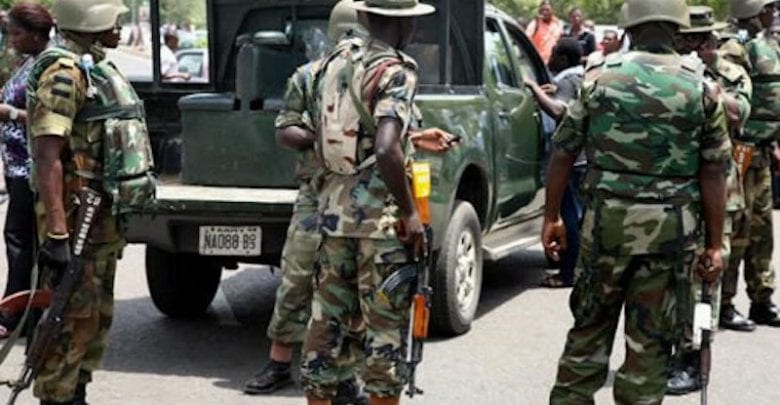 The Nigerian Military has disclosed that captured Boko Haram insurgents are being tested for COVID-19 and placed in isolation.
Spokesman of the Defence Headquarters, John Enenche, made this known at a media briefing in Abuja on Thursday.  He said the arrested terrorists are those captured during a recent series of offensives attacks against the insurgents in the North East.
Enenche noted that captured insurgents are provided with face masks and are told to observe social distancing as a measure to curb the spread of COVID-19.
He added that captured or surrendered insurgents are treated in line with the Geneva Convention. The military spokesman added that soldiers at the frontline are also provided with personal protective equipment (PPE).
He said: "The COVID-19 pandemic has changed the way everything will be done," he said.
"We have ordered for PPE for troops at the frontlines.
"The moment they (Boko Haram members) are captured, they are quarantined and given face masks while observing social distancing too.
"Captured or surrendered enemies are treated in line with the Geneva Convention. COVID-19 has changed the way things are done at the frontlines and in barracks."