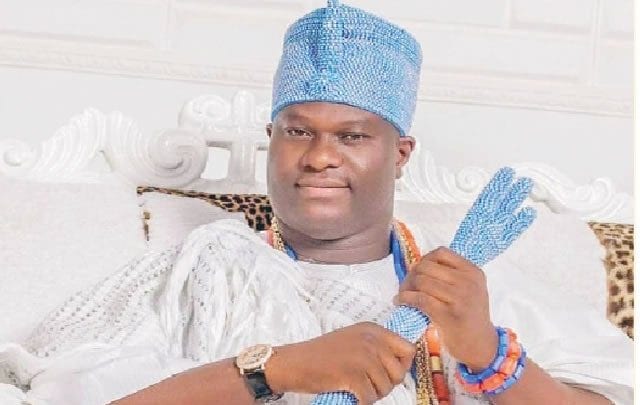 Many Nigerians have stormed social media to criticise Ooni of Ife, Oba Enitan Ogunwusi, over his claim that he has a cure for the global Coronavirus pandemic.
Oba Ogunwusi on Monday took to his Instagram account to announce the cure.
The COVID-19, which has caused over 35,000 deaths globally, currently has no known cure although scientists, globally, are working round the clock to develop a vaccine and treatment for the disease, caused by the coronavirus.
Some drugs have been touted to cure the disease including chloroquine and hydroxychloroquine, but scientists and the World Health Organisation (WHO) have warned that such drugs are still in the trial testing phase and should not be considered as a cure yet.
But Ooni said a divine proclamation foretelling the coronavirus pandemic came out to the world on June 6, 2019, during the "World Ifa Festival – Otura Meji". He then suggested a cure.
Oba Ogunwusi's claim has, however, generated controversy.
https://twitter.com/Iam_Oscar1/status/1244867333836935170?s=19
Maybe Ooni is thinking this is Amotekun issue.

Dr. Adimula.

— Opeyemi Babalola (@CACCOT1) March 31, 2020
I'm not surprised that Ooni of Ife said he has alternative cure for #COVID19. This is not his first time of spitting gibberish. This same man once said he discovered a waterfall with seven colours in Ife. This is a wrong time for him to join league of liars pic.twitter.com/Q0ve3flke3

— Adejumo Kabir A. (@AdejumoKabir2) March 30, 2020
Hope Ooni's cure herbs prescription against COVID19 won't make some 2 engage in self medication,Ooni of Ifè is an elite Royal highness,he should 've present is cure theory 2 nigerian institute of medical research if d herbs truly cure it. Guys be careful COVID19 has no cure yet. pic.twitter.com/UiEtK6ehX0

— SEÑOR HAMID🌙 HUMBLE (@amid_temitayo) March 31, 2020
The Ooni of all people should know that herbs go through several stages of extraction and refinement before being fit for use.

So even if this Neem thing works, I'm not sure it does crudely.

But hey, they said don't argue with the voice of the gods.

— Yousuph Adebayo Grey | TSG (@thesultangrey) March 31, 2020