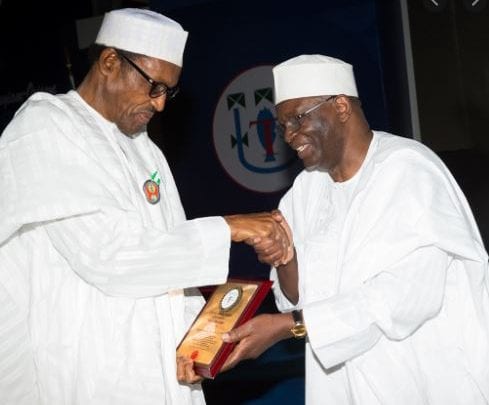 Nigerians have taken to social media to react to the appointment of Professor Ibrahim Gambari as President Muhammadu Buhari's new Chief of Staff.
POLITICS NIGERIA reports that the appointment of the diplomat is coming a few weeks after the death of his former CoS, Abba Kyari, who lost his life to the deadly COVID-19 virus.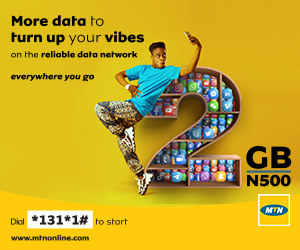 As at the time of filing this report, Gambari's letter of appointment was being drafted and an official announcement will soon be made by the Presidency.
However, reactions have trailed the appointment of Gambari, who was a former minister of External Affairs, as the aide to President Buhari.
Some Nigerians applauded the President for quickly appointing a new CoS and picking a trusted diplomat and scholar as his new lieutenant.
While others berated the Nigerian leader for appointing a 76-year-old man as his CoS. They also condemned him for appointing his former minister during his regime as a Head of State.
Here are some of the reactions captured on Twitter:
Breaking News
Prof. Agboola Ibrahim Gambari is the New Chief of Staff to President Muhammadu Buhari replacing Late Abba Kyari

If you like be doing "who him epp" till they ask you during interview/exam 😂 pic.twitter.com/L9bJYcsH80

— 𝑯𝒊𝒈𝒉 𝑽𝒐𝒍𝒕𝒂𝒈𝒆 ⚡ (@utd_dan) May 12, 2020
Is there a reason #Nigeria's presidential spokespersons have refused to officially verify reports of the appointment of Prof. Ibrahim Gambari as President @MBuhari's new Chief of Staff?

— Ohimai Godwin Amaize (@MrFixNigeria) May 12, 2020
https://twitter.com/Tittiiiiiiiiii/status/1260199162676678658
If indeed Ibrahim Gambari is confirmed as the new Chief of Staff, he would have become the best appointment so far made by Buhari. Gambari is a seasoned diplomat and Administrator with impeccable character whom I have known personally while he was UN under Secretary Gen in NY. pic.twitter.com/0ezffzoIlT

— Jackson Ude (@jacksonpbn) May 12, 2020
https://twitter.com/ToyosiAG/status/1260223677834166272
Post Otoge.

Kwara state has got 2 ministerial slots.
2 FCC slots ( One has Chairman & other one has a member ).

Oh Wait ! The New Chief of staff to President Muhammadu Buhari is from Kwara state. 👇👇

Congratulations to Prof. Professor Ibrahim Gambari. pic.twitter.com/RdSNpSduXz

— 𝘈𝘗𝘊 𝘒𝘸𝘢𝘳𝘢 𝘔𝘦𝘥𝘪𝘢 (@MediaApc) May 12, 2020
https://twitter.com/OlayinkaSolace/status/1260204610725314562
Congratulations to all kwarans for the appointment of one of us (Prof Agboola Gambari) as the new Chief of staff to president Muhammadu Buhari…

May his tenure be fruitful n positive to all Nigerians pic.twitter.com/XJeSDEiMES

— Kwara parrot🔥 (@Hamsuf) May 12, 2020
BREAKING:

Professor Agboola Ibrahim Gambari has been appointed as the new chief of staff to President Muhammadu Buhari.

Prof. Gambari, a Nigerian scholar, diplomat and an indigene of Kwara State was appointed to replace the late Abba Kyari on Tuesday, May 12. pic.twitter.com/6ASQE4GTz6

— UPTown Nigeria (@UPTown_NG) May 12, 2020
Congratulations to the new chief of staff , Professor Ibrahim Gambari, as Biafrans (IPOB) plead for the chief of staff position once again goes in deaf ears. pic.twitter.com/l1QjQITkXB

— Sarki. (@Waspapping_) May 12, 2020
Kwara man is the new Chief of Staff to President Muhammadu Buhari.

Congratulations, Professor Ibrahim Gambari.

Proud moment for Kwarans. pic.twitter.com/2oQ2ra0AQ3

— Adetola A. Kehinde (IGBOMINA) (@Optimistic_Ade) May 12, 2020
Fellow Nigerians,

Professor Ibrahim Agboola Gambari is Buhari's new Chief of Staff.

He was a Minister under General Buhari's dictatorship regime 36 years ago.

He is a core Muslim from Kwara state.

Buhari is obviously rewarding his cronies & friends!

Abba Kyari 2.0 activated pic.twitter.com/CVjoTN0mIA

— Unu Amaro Kam Siri Kwado (@AfamDeluxo) May 12, 2020
Congratulations on your well-deserve appointment as our new appointed Chief of staff to Mr. President @Prof. Ibrahim Gambari.

— Bashir Usman (@BashirU52911783) May 12, 2020
Breaking!

President Muhammadu Buhari has appointed Professor Agboola Ibrahim Gambari as his new chief of staff on Tuesday, 12 May, 2020.
He was appointed to replace the late Abba Kyari who died of COVID-19.

— Dr. Kes IZODUWA ⚡ (@Kestim_) May 12, 2020
It looks like we have a new chief of staff to President Buhari.

They say he is Professor Ibrahim Gambari, a Professor is Economics, former UN envoy and apparently he was former minister of external affairs in 1984 under Buhari.

Congratulations to him.

— #OurFavOnlineDoc 🩺🇳🇬🇬🇧💎 (@DrOlufunmilayo) May 12, 2020