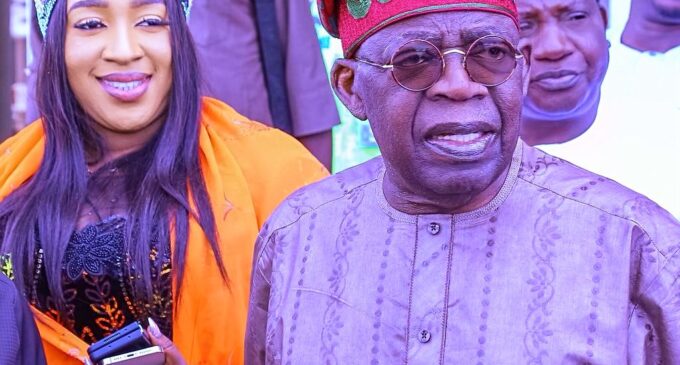 The national women leader of the ruling All Progressives Congress (APC), Betta Edu, has predicted that Nigerians will beg president-elect, Bola Tinubu, to contest for a second term after the end of his first term in office.
Speaking on Thursday, May 25, in an interview with Channels Television, Edu said Tinubu is fully prepared to "hit the ground running" immediately after assuming office.
She said the former Lagos governor would work on the "low points" of the outgoing administration of President Muhammadu Buhari.
"I bet on anything, Nigerians will plead with Asiwaju Bola Ahmed Tinubu, four years down the line, for a second term," she said.
"The first point we must understand is that Nigeria is a work in progress. If you listen to the speech of President Muhammadu Buhari today at the state banquet hall, he stated very clearly that he has fought a good fight.
"He said he is handing over Nigeria to someone who he believes will continue from where he stops and do better."
The former Cross River commissioner said Tinubu has a clearly written set of programmes that will be carried out in the first 60 days in office.
"If you know Asiwaju Bola Tinubu, he is a deep thinker and doer. One who is very strong in terms of analysing and strategising," she added.
"I can boldly tell you for free that the next 60 days have clearly been spelt out by Tinubu — what he hopes to do, what he hopes to achieve, at what point and where.
"He fully understands the task ahead of him. He is fully prepared. He wants to hit the ground running."
The president-elect is expected to be sworn in on May 29.