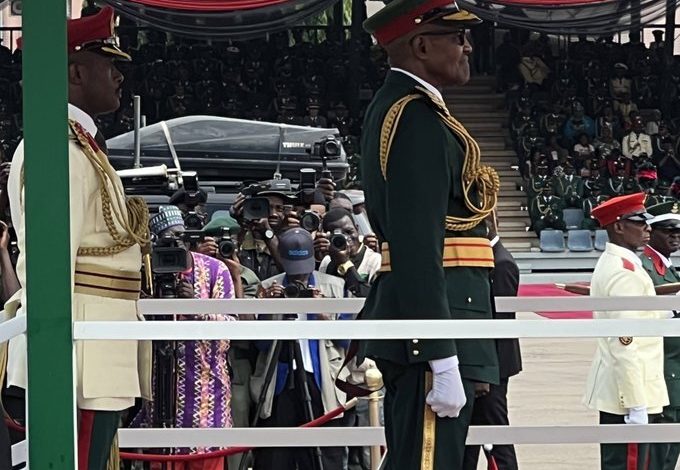 President Muhammadu Buhari has commended the Nigerian Army's enhanced combat capabilities during his regime.
POLITICS NIGERIA reports that the Nigerian leader stated that the army's fighting power has significantly increased since he took office in 2015.
Speaking at the Nigerian Army parade of trooping and presentation of colours at Eagle Square in Abuja, Buhari proudly declared that the Nigerian Army is now among the strongest in Africa.
"The fighting power of our army was at its lowest ebb as of May 2015. However, seven years later, its fighting power has increased significantly, making it fourth in ranking among African militaries as against seventh in 2015," he said.
This newspaper reports that recent data from Global Fire Power suggests that the Egyptian Army currently leads the military ranking in Africa for 2023.
Based on the Power Index score, Nigeria ranks fourth, following Egypt, Algeria, and South Africa.
The military strength of Ethiopia, Angola, Tunisia, Libya, Uganda, and Kenya came in fifth to tenth place, respectively.