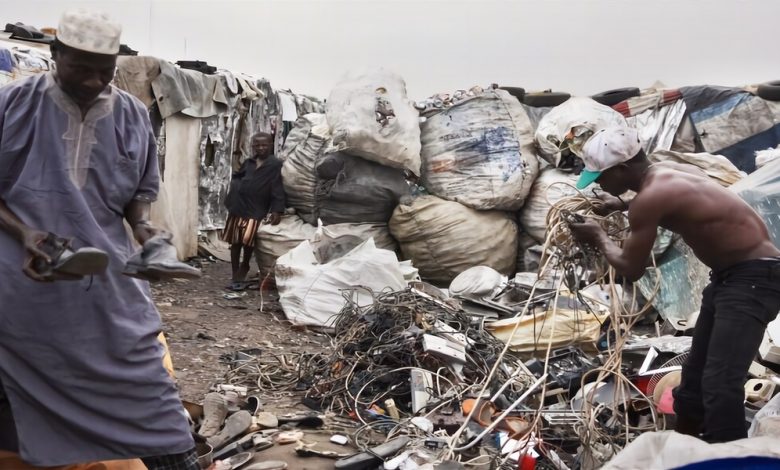 Due to waste management concerns, Nigeria is becoming one of the world's foremost destinations for electronic waste. Apart from small trash sites found in most towns, Nigeria has six of Africa's major landfills.
Nigeria reportedly dumped 200,000 plastics into the ocean in 2018, and that number is expected to rise to 523,000 tonnes by 2022. According to the World Bank's 2012 Urban Development Series Publication, Nigeria would produce 72.46 million tonnes of garbage by 2025, equal to crude oil output.
These wastes clog sewers and drains and wind up in aquatic bodies, destroying biodiversity and spreading illness. The current garbage culture contributes to environmental deterioration and greenhouse gas emissions.
While some have urged Nigeria to adopt the trash economy, Nigeria simply cannot afford one. Despite its benefits, such an economy promotes waste culture and attempts to sustain the consumption paradigm.
Despite being a founding member of the African Circular Economy Alliance, Nigerian attempts to involve people have been minimal. Thus, public education is critical.
Consumer behaviour may be altered by reexamining how they engage with natural resources, raw materials, and waste economic systems. Discarding obsolete items is not the only choice. All students should be encouraged to find local solutions, launch eco-friendly enterprises, and work in recycling and clean technologies.
Since eradicating garbage is also not realistic, investing in the recycling sector would help assure a smoother transition to a more sustainable lifestyle.