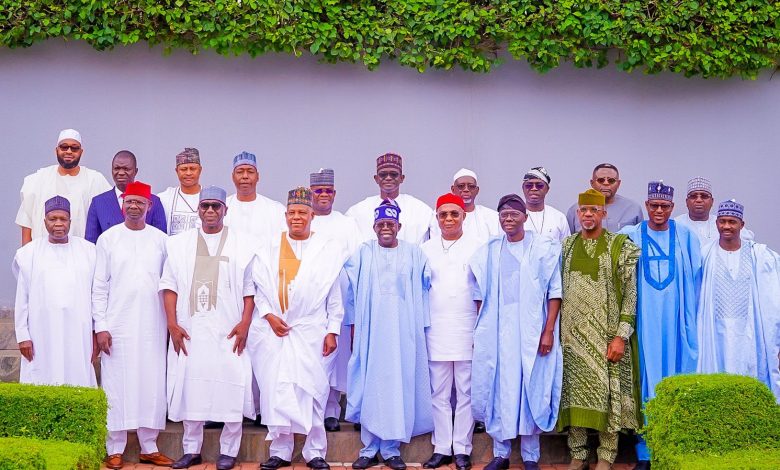 President Bola Ahmed Tinubu has called on state governors to collaborate with the Federal Government to tackle the menace of poverty in the country.
He made the call when he hosted members of the Nigerian Governors' Forum (NGF), at the State House, Abuja, on Wednesday, saying the level of impoverishment is unacceptable.
The president advised the political leaders to downplay their differences and jointly focus on alleviating the sufferings and pains of the people.
He said;
"We can see the effects of poverty on the faces of our people. Poverty is not hereditary; it is from society. Our position is to eliminate poverty. Set aside partisan politics; we are here to deliberate about Nigeria and nation-building.
"We are a family occupying one house and sleeping in different rooms. If we see it that way and push forward, we will get our people out of poverty. A determined mind is a fertile ground for delivering on results."
According to him, good governance would safeguard the future of democracy.
He said that he is prepared to share ideas, strengthen institutions, and create bottom-up frameworks that will improve the livelihood of Nigerians.
He added:
"What do we do in the face of crushing poverty? What do we do with our development goals? We took the bull by the horns by removing the elephant in the room before the nation sinks.
"We need synergy to fight other vices like corruption. We are trying to get smugglers out of the way. How do we work together to galvanize the economy and put resources in place? We must think and perform.
"After removing subsidy, savings must be accruing to the Federation Account."