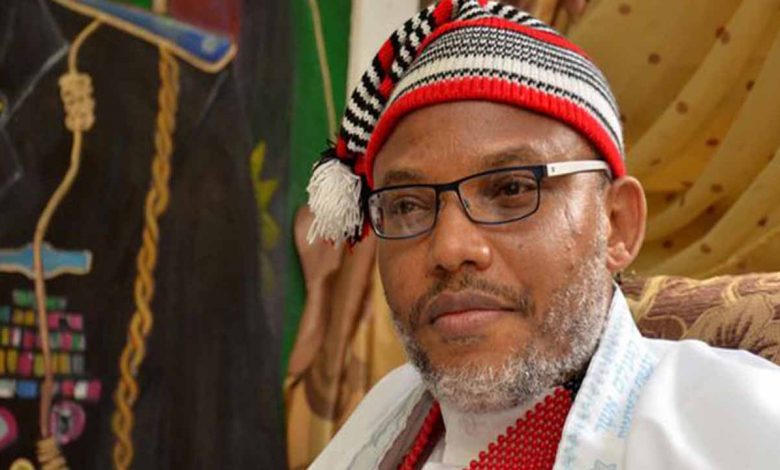 A founding member of the Arewa Consultative Forum (ACF) and elder statesman, Tanko Yakasai, says the embattled leader of the proscribed Indigenous People of Biafra (IPOB), Nnamdi Kanu, 'would not be a good governorship candidate'.
He spoke in an interview with Channels TV recently.
According to the 96-year-old, secessionist agitation by Abia-born-Kanu weakens the chances of the Igbo people to produce a credible presidential candidate in the 2023 general elections.
Diaspora-based Kanu, who is in the custody of the Department of States Services (DSS), is facing terrorism-related charges before Justice Binta Nyako of a Federal High Court in Abuja. He and his group had listed alleged marginalisation of the Igbo people in governance, insecurity, as part of the reasons for his agitation.
"This Nnamdi Kanu who ordinarily to me would not be a good candidate for the governorship of any of the South-Eastern state is now claiming the attention (and) support of prominent people in the South-East is making people doubt if the South-East is really ready to produce a credible candidate that would help Nigeria as a whole. That doubt is there," Yakasai said.
Last Wednesday, Yakasai hosted the All Progressives Congress (APC) national leader, Bola Tinubu, and revealed that he would support the former Lagos State Governor's presidential bid in 2023.
Watch Yakasai speaking here.