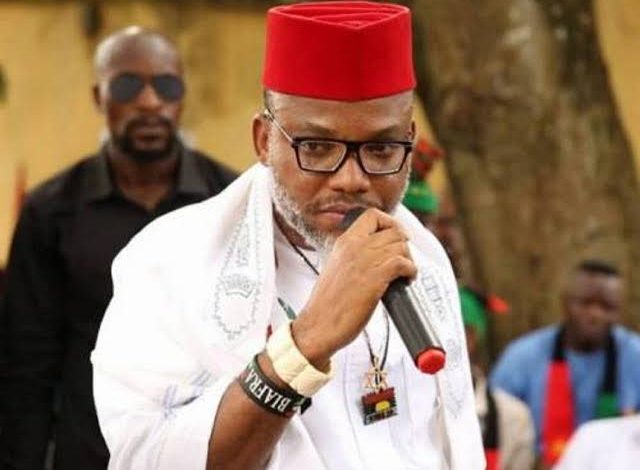 Biafra activist, Nnamdi Kanu "is emphatic on the curse he has placed on" hoodlums wreaking havoc on communities in the Southeast region of Nigeria.
This was disclosed in a statement signed by Barrister Ifeanyi Ejiofor, Lead Counsel to the proscribed Indigenous People of Biafra (IPOB) and its leader, Kanu. The release was obtained by POLITICS NIGERIA on Friday morning.
Ejiofor had visited Kanu (routine) at the headquarters of the Department of State Services (DSS) on Thursday.
Providing an update on their meeting, the lawyer said: "Onyendu (Nnamdi Kanu) is genuinely concerned about the magnitude of violence that has been unleashed by criminal gangs in the land of our fathers. These gangs no doubt are the foot soldiers of those workers of iniquity intent on given the peaceful movement a bad name. Members of these gangs are sponsored and comforted by these elements.
"Onyendu is emphatic on the curse he has placed on them. He has supplicated unto ChukwuOkike Abiama to guide and protect Umuchineke and to continually expose and punish those elements intent on besmirching them."