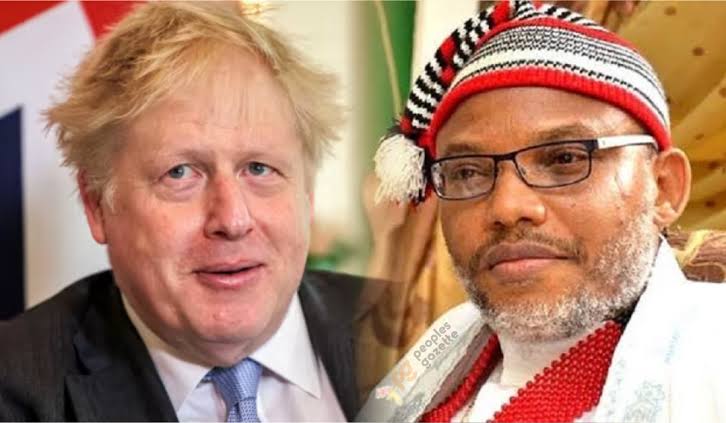 Special Counsel to Nnamdi Kanu, leader of the outlawed Indigenous People of Biafra (IPOB), Aloy Ejimakor, on Saturday informed the British Prime Minister, Boris Johnson, that the 2017 military invasion of the home of his client was "so notorious that he deserves an apology".
POLITICS NIGERIA recalls that President Muhammadu Buhari had earlier this week ruled out the idea of a political solution or bail option for the detained separatist leader in his current legal battle with the Federal Government.
Buhari in a meeting with Johnson denied insinuations that Kanu was not being allowed to have access to his lawyers privately, adding that the detained British-Nigerian was being given every opportunity under the law "to justify all the uncomplimentary things he had been saying against Nigeria in Britain."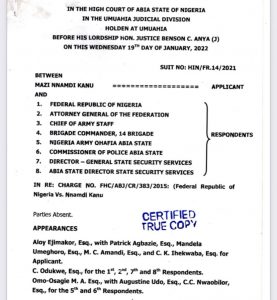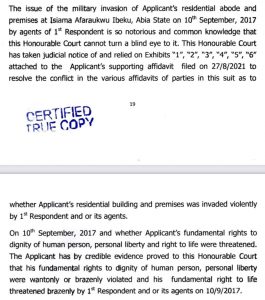 Reacting to those statements, Ejimakor reiterated that his client jumped bail because Nigerian security forces wanted to assasinate him, citing the January judgment of the Abia High Court sitting in Umuahia, which ordered the country's Army to pay N1 billion compensation to Kanu for invading his house in September 2017.
"Dear @BorisJohnson: On JUMPING BAIL, the Court ruled that "It is the view of this Court that the Army set out to terminate the life of Nnamdi Kanu. The invasion of his home is so notorious that this Court cannot turn a blind eye to it. He deserves an apology & compensation," Ejimakor wrote on his known Twitter handle.