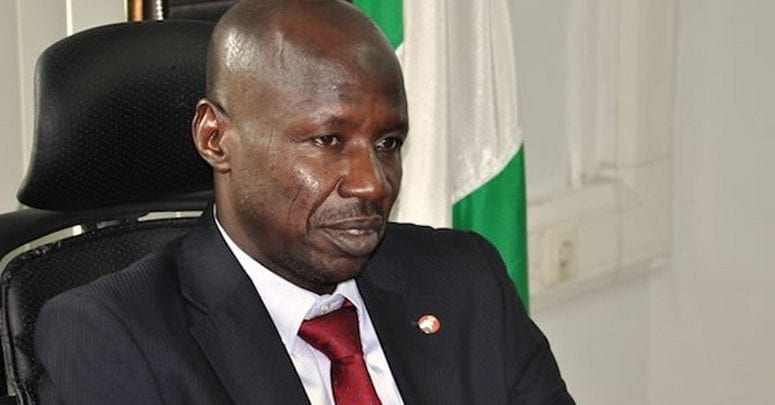 The Code of Conduct Tribunal (CCT) has said that no charges have been filed against the suspended acting Chairman of the Economic and Financial Crimes Commission, Mr. Ibrahim Magu, over the alleged non-asset declaration.
In an interview on Thursday, Spokesman of CCT, Mr. Ibraheem Alhassan, revealed that the Code of Conduct Bureau (CCB) has so far not filed any charge against the former EFCC boss at the tribunal.
"As at today no charge has been filed against Magu," he said.
Some sources at the CCB, however, said he was not aware the bureau was preparing any charge against Magu. One of them dismissed insinuation of the charge against Magu as a rumour.
He noted that the presidential panel probing corruption allegations against him was yet to conclude its assignment or made any report against Magu.
According to the source, the bureau cannot act without a formal report or complaint, stressing that investigations must also be carried out before a charge can be filed.
"I learnt that the committee has questioned his (Magu's) assets declaration form, they have asked for it, but until he is indicted the bureau cannot do anything.
"So for now, there is nothing of such, we are not saying it cannot come up tomorrow, but for now nothing of such," he added.