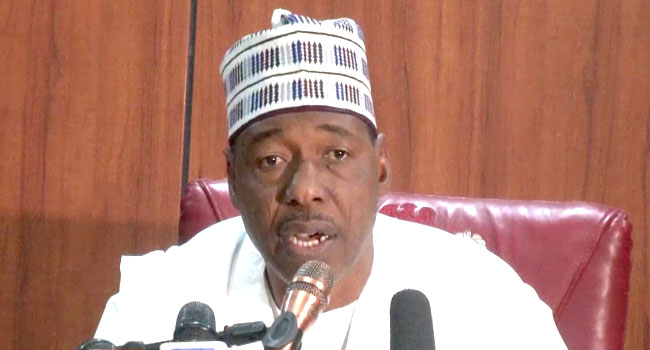 Governors in the North-East have asked the federal government to cede the power to prosecute suspected insurgents to states.
The Chairman, North-east Governors' Forum and Governor of Borno State, Prof. Babagana Zulum, made this known at a security meeting in Yola, Adamawa State capital, on Thursday.
Zulum demanded an amendment to the anti-terrorism law that invested sole authority on the Attorney-General of the Federation (AGF) and Minister of Justice, to prosecute terrorists. He noted that the present system of relying on the Minister for the prosecution of the suspected terrorists is cumbersome.
The Borno governor disclosed that all suspects charged with terrorism and terrorist-related offenses have to be transferred to Abuja for prosecution, and this leads to time-wasting. He added that governors in the region need to take far-reaching measures to ensure that the issue of kidnapping in some states, does not extend to the northeast.
He, however, noted that the most alarming and worrisome challenge confronting the northeast remains the daunting issue of insecurity with the prolonged Boko Haram crisis. Zulum opined that there is a need for the governors to seriously look into how to stimulate and renew the confidence and trust of the people.
The governors noted that they are doing everything possible to secure the region and ensure that the people are adequately protected from being attacked or kidnapped or even forcefully being recruited by the insurgents.
He added that the security forces should also be able to contain the palpable threats, being posed by the continued presence of the insurgents in the region. Zulum also expressed concern about emergent criminal activities like banditry and kidnapping in the northeast and called for concerted efforts to check the criminality.