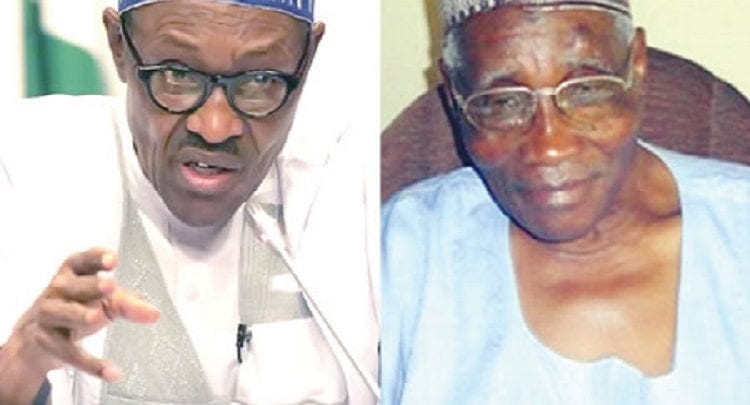 The Northern Elders Forum (NEF) has slammed President Muhammadu Buhari over the arrest of Nastura Sharif, who organised a protest against the killing of innocent people by bandits in Katsina State.
This newspaper understands that Sharif, who is the chairman of the Board of Trustees (BoT) of the Coalition of Northern Groups (CNG), was arrested by the Police on Tuesday over the protest by his group.
However, following public outrage, Shariff was released on Thursday evening and vowed to hold similar protests in other northern states' capitals on Saturday (today).
But in a statement in Kaduna on Friday by its Director, Publicity and Advocacy, Dr Hakeem Baba-Ahmed, NEF condemned the government's intolerance to protests and criticisms.
NEF noted that President Buhari and the All Progressives Congress (APC) used to protest during ex-President Goodluck Jonathan administration. The forum said it wondered why the President and his party are now averse to similar protests by Nigerians.
The group, however, raised the alarm that there was a plot by the government to further disrupt planned protests of the coalition.
The Prof Ango Abdullahi-led group advised the CNG to suspend its planned protests and explore other avenues with other groups in the region.
The statement read: "Northern Elders Forum is aware that the Coalition of Northern Groups has commenced a planned series of peaceful marches in all parts of the North to invite attention to the dire state of insecurity in the North.
"Two of such marches had held in Minna, Niger State, and in Katsina. After the protest in Katsina, the Chairman of the Board of Trustees of the CNG, Nastura Ashir Shariff, was invited to Abuja and detained. He was released yesterday (Thursday) evening.
"We recall that the then President Muhammadu Buhari and the leadership of the APC exercised these same rights before his (Buhari) election as President.
"Unfortunately, it has come to our attention that there are plans to disrupt these peaceful protests and subvert their objectives in some parts of the North.
"The goals of these subversives are to create a hostile environment that will worsen the state of insecurity in which our people live, and divert attention from their goal, which is basically to urge the government to take firm and immediate steps to arrest the bleeding in the North."