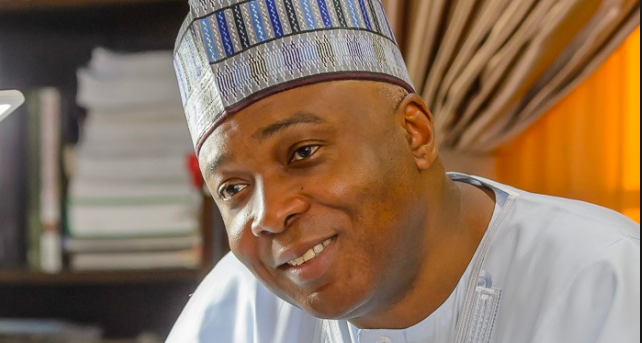 Northern youths under the aegis of "Saraki is coming" have publicly pleaded with the former senate president to contest for President in the upcoming 2023 General Elections.
The youths, who marched in Kano recently, chanted solidarity songs hailing the popular Kwara politician. Leader of the group, Umar Gado disclosed that the youths 'were sorry' for all the 'attacks' on Saraki during his time as Senate President.
"We never knew that Bukola Saraki meant well for us more specifically we the younger ones. Not until he left office, we were convinced to hate him for no reasons, but we have regretted it and we say sorry sir".
Gado revealed that they want the Ex-senator to heed their calls and run for the nation's highest position.
"We are not begging, we are not appealing, but are directing that you must contest the nation's highest political seat, come 2023. That is our need and you have no option but to listen to us," he said.
The group vowed to pile pressure on Saraki until he accepts the call to contest the Presidency.