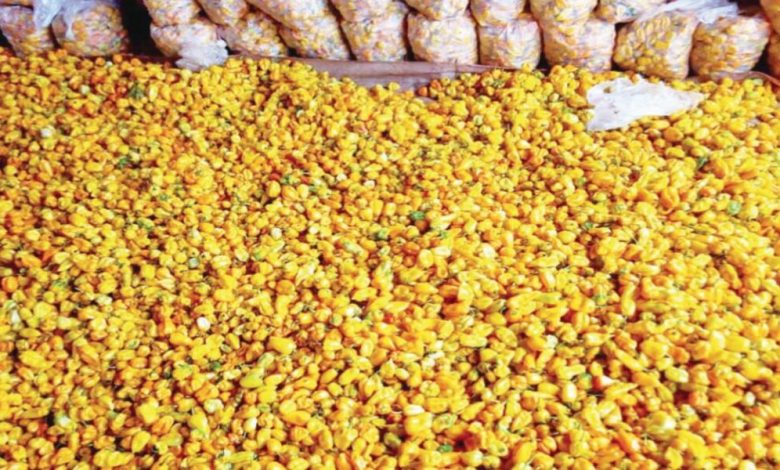 The Africa Intellectual Property and Innovation have organised a consultation meeting for the proposed development of the managing group for Nsukka yellow pepper as a prospective geographical indication product in Nigeria with the Africa International Trade and Commerce Research and the Nsukka Chambers of Commerce, Industry, Mines and Agriculture.
The yellow pepper, also known as Nsukka pepper in Igbo, is used to season food. It has a distinct scent, and many claim it can only be grown in Nsukka soil (Enugu North senatorial district), attracting consumers from all over the country and the world.
An executive director of Africa International Trade and Commerce Research (AITCR), Mr Sand Mba-Kalu, said his organisation was the Nigerian national partner of the Africa Intellectual Property Rights and Innovation (AfrIPI) initiative, an EU-funded international cooperation initiative supervised and implemented by the EU Intellectual Property Office (EUIPO).
The director believes that geographical indication (GI) represents a great promise for Nigeria's agriculture economy as a concept, and GI products can play a massive role in elevating people's lives due to their value.
"In 2017 alone, revenues from GI products in the bloc stood at over €74 Billion. 51 per cent of this amount was earned from wines alone and 35 per cent from agricultural and food products," he said.
Mr Sand is optimistic that Nsukka yellow pepper will follow other globally successful GI goods such as Champagne from France, Basmati rice from India, Penjan pepper from Cameroon, and Kampot pepper from Cambodia.