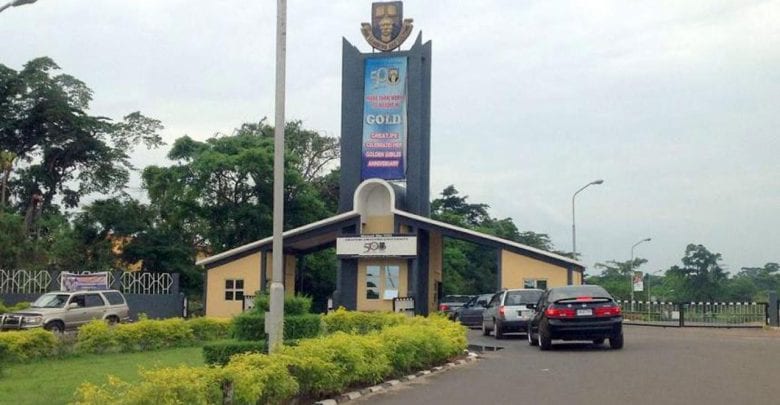 The National Universities Commission (NUC) has revealed that some laboratories in the departments of Medical Biochemistry and Chemical Pathology are not functional and poorly maintained.
This was contained in a recent report of the commission's accreditation team, sent to the university in 2019. POLITICS NIGERIA recalls that some departments in the university lost their accreditation in 2018, thus unable to admit students for the 2018/2019 academic year.
Admission seekers applying for Law, Botany, Dentistry, Fine Arts and Medical Rehabilitation programmes were advised to change their courses or institutions as JAMB had advised due to the loss of accreditation.
Meanwhile, in a report obtained by this paper on Wednesday, the NUC has accredited some programme and made some observations, recommending improvements from the school. According to the commission, the department of Medicine and Surgery lacks adequate technologists in its laboratories.
"Some laboratories in the departments of Medical Biochemistry and Chemical Pathology are not functional and poorly maintained."
"Fans are not functional, air conditioners in the lecture hall are inadequate, fire extinguishers and sand buckets are inadequate in number."
It also reported that 80% of the staff developed themselves personally with little or no sponsorship from the University. Commenting on the faculty of pharmacy, the team reported that some essential laboratory equipment such as Fluorometer, Heating Mentle and Laboratory shaker are not available in the Pharmaceutical Chemistry Laboratory.
"Academic staff offices are inadequate in space and not well-furnished. Physical library holdings for Pharmacology and Pharmaceutical Chemistry are inadequate in number," the report read further.
Meanwhile, in its reaction, the school Vice-Chancellor, Eyitope Ogunbodede, assured that his administration would put in more efforts in ensuring the sustenance of the high moral, academic and cultural standards which the University is noted for.
He disclosed this in a statement issued by the school's spokesperson, Abiodun Olanrewaju.
He, however, noted that the NUC has restored the accreditation of some academic programmes being run by the Faculty of Law, Faculty of Dentistry, Faculty of Basic Medical Sciences, Faculty of Social Sciences and Faculty of Science of the Obafemi Awolowo University, Ile-Ife.
"Programmes being run by other Faculties were also accredited by the NUC while all programmes at the Postgraduate level were also fully accredited." he stated.