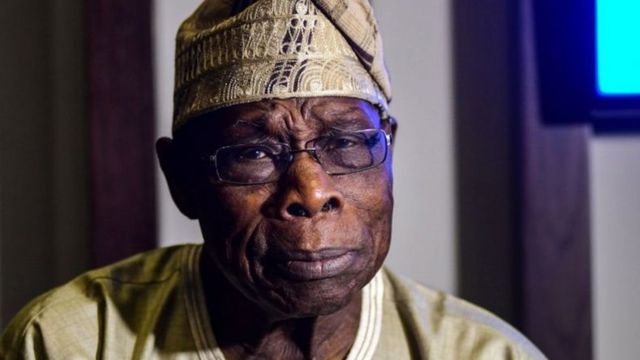 Former President Olusegun Obasanjo, on Monday, blamed insecurity in the country on access to weapons after the Nigerian civil war.
POLITICS NIGERIA reports that Obasanjo stated this in his capacity as Chairman while speaking virtually at the 2022 annual lecture of the Murtala Muhammed Foundation with the theme, 'Beyond Boko Haram: Addressing insurgency, banditry and kidnapping across Nigeria'.
He stated that beyond the crisis caused by the controversial Sharia law, unemployment was also contributing to insurgency in northern Nigeria.
The former President also said that his fear about Boko Haram had materialised with the group's links to international terrorists organisations.
Obasanjo said: "The insecurity in the country was caused by the ease of access to weapons after the civil war, and since then, we have been unable to address the issue; it keeps getting worse."
He advised that more attention should be paid to out-of-school children in the country as they constituted more threat to the country in the future.