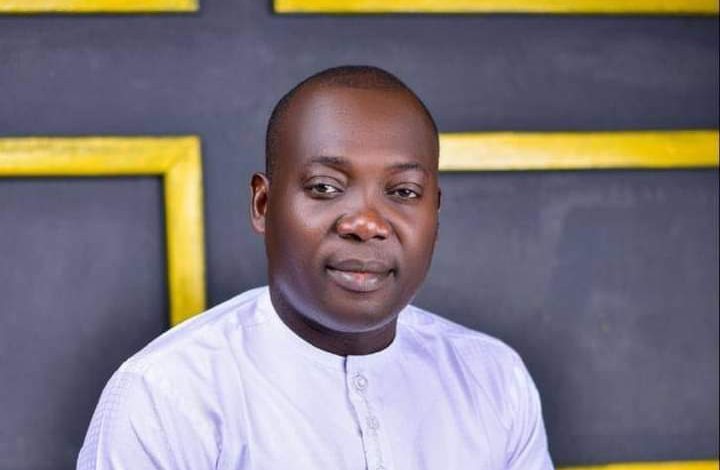 A popular broadcaster, Lara Wise, has condemned the gruesome killing of Okechukwu Okoye, the lawmaker representing Governor Chukwuma Soludo's constituency in the Anambra State House of Assembly.
POLITICS NIGERIA reports that the lawmaker and his aide, Cyril Chiegboka, were kidnapped on Sunday 14th May, 2022, along Aguluzigbo road, Anaocha Local Government Area (LGA) of the state. He represented Aguata 2 Constituency in Anambra State.
Okoye's head was dumped at Chisco park in Amichi, Nnewi South Local Government Area on Saturday, six days after he was abducted.
Reacting to the murder via her verified Facebook page on Monday morning, Wise said she cannot understand why southeasterners are unleashing such mayhem on their kinsmen.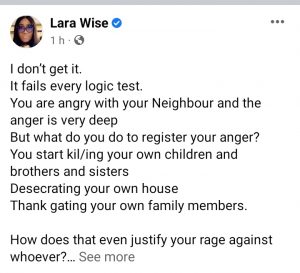 "I don't get it. It fails every logic test.
"You are angry with your Neighbour and the anger is very deep
"But what do you do to register your anger?
"You start killing your own children and brothers and sisters. Desecrating your own house. How does that even justify your rage against whoever? How? Wise asked rhetorically.
"I have been addressing this issues for years on my timeline. What is going on in the S-E is not right!
"When I started talking about it, they crawled out and abused the living daylight out of me. Some even threatened me. But talk we must
"And we just continue to condemn every form of violence
"The consistent killings going on in th S-E calls for serious introspection
"The Art of Warfare forbids that you take down your own
"Even friendly fires are frowned at. If you have an enemy, face it.
"Ndi'm biko, e don do.
"The gruesome murder of Okechukwu Okoye, a lawmaker from Anambra State…may his soul and those of the departed Rest In Peace and may peace, love, forgiveness and development reign in the S-E."