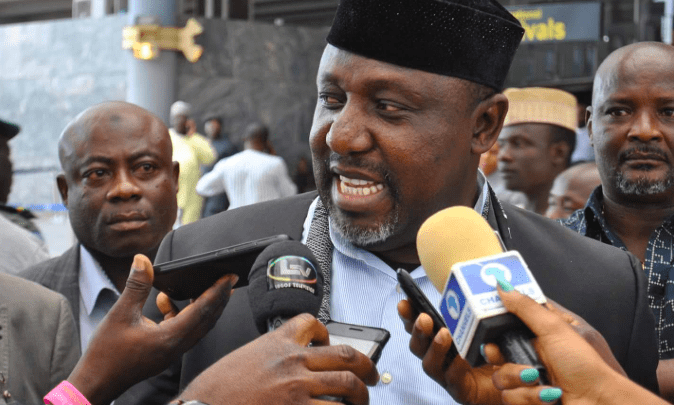 Our attention has been drawn to the Press Conference held today, August 29, 2019 by the Chairman, Imo State Property Recovery Committee Mr. Jasper Ndubuaku accusing the former governor of the State Owelle Rochas Okorocha recruiting thugs to attack him and his team when they wanted to invade the private residence of the former governor at Sipbat, Owerri.
And we want to simply state as follows:
1.       The former Governor, Owelle Okorocha has not been in Owerri for days now.
2.       Mr. Ndubuaku stormed the private residence of the former governor at Sipbat with more than 700 thugs and he had informed the public when his committee was set up that he had recruited 6000 youths to help him recover government properties.
3.       They were about to surge into the Sipbat residence of the former governor when the information came and youths with sympathy for the former governor rushed to the place to stop them.
4.       Ndubuaku and his thugs were there without any Court Order. And they have failed or refused to publish whatever they think the former governor has in his possession which they think belongs to the government as we had demanded.
5.       They had also in one of their invasions slapped the daughter of the former governor, Mrs. Uloma Rochas Nwosu.
6.       Their hostility against the former governor has snowballed since they saw the mammoth crowd that received him when he came back the previous week which was the first of such visit since he left office on May 29, 2019.
7.       Governor Ihedioha should pursue peace and ensure peace. Trying to engage his predecessor in all fronts isn't advisable.