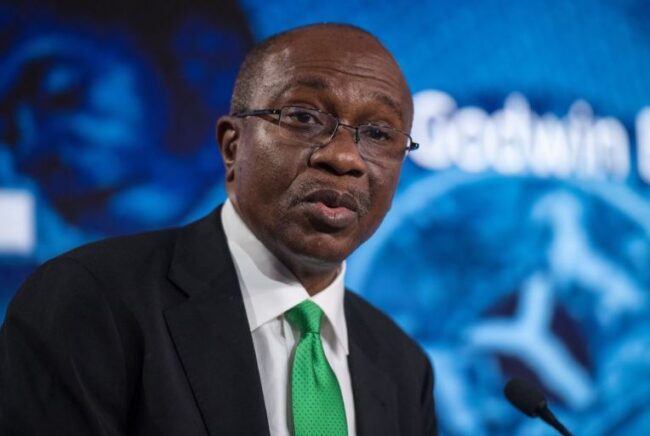 Olisa Metuh, a former National Publicity Secretary of the Peoples Democratic Party (PDP), has said the disregard for the order of the Supreme Court by the Governor of the Central Bank of Nigeria (CBN), Godwin Emefiele, is "an affront" on the powers of the apex court.
POLITICS NIGERIA reports that Emefiele on Tuesday said that the February 10 deadline stipulated for the phasing out of the old N200, N500, and N1000 notes stands.
The CBN boss insisted that the bank's position remains unchanged despite a Supreme Court order restraining the apex bank from phasing out the new notes as planned.
Reacting, Metuh said "anything short of arresting the CBN governor means the judiciary should not be respected".
He wrote on his known Facebook page: "Our country has become truly lawless. Any pronouncement of court whether right or wrong must be obeyed.
"I went to Kuje prisons for a very biased judgement and conviction even though it was obvious it was a contrived political persecution.
"The Supreme Court of Nigeria gave an exparte order binding the President of Nigeria wherein the CBN got the directive under S.20 of their act to withdraw the old naira notes. The statement of Emefiele is an affront on the powers of the Supreme Court.
"The CBN governor should be sighted for contempt and arrested. He is behaving like one chairman that used to bestride that commission like a colossus (and flouting the laws of the land).
"Anything short of arresting the CBN governor means the laws of Nigeria, especially the judiciary should not be respected."