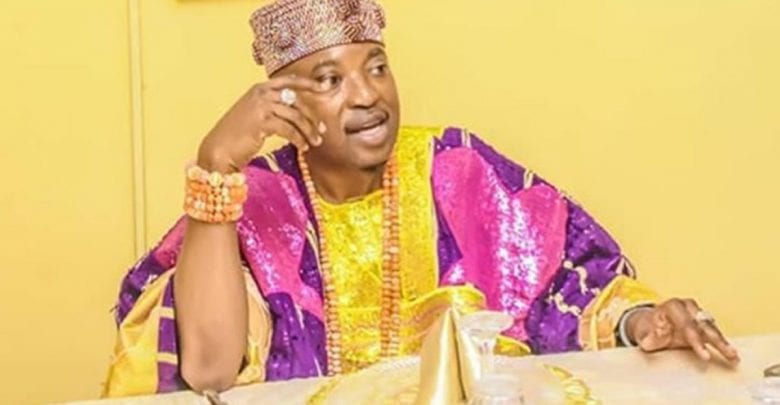 The Oluwo of Iwo, Abdulrosheed Adewale Akanbi, has appreciated President Muhammadu Buhari for situating a Federal College of Education in Iwo, Osun State.
He also applauded Osun Governor, Gboyega Oyetola, for the recognition, as he assured the government that Iwo will fast track the establishment of the school.
He made his appreciation known in a statement made available to POLITICS NIGERIA by his spokesperson, Alli Ibraheem on Thursday.
"I want to call on the state government most especially the Ministry of Education to synergize with the Federal Ministry of Education for the smooth take-off.
"On behalf of the good people of Iwoland, I commend president Muhammed Buhari for situating a Federal College of Education in Iwo. The singular decision has convinced me to do more and better in supporting the success of his administration
"Equally, I extend my appreciation to the Governor of the State of Osun, Alhaji Gboyega Oyetola, for his leadership style. He has convinced us more. We will continue to support his dream for the state. The stage is for him, he should ride on. He is a leader of reckon, very productive and defined. He should continue to count on our support as usual.
"I must also acknowledge the leading role played by the Senator representing Osun west senatorial district, Senator Adelere Oriolowo and the Iwo Federal Constituency House of Representatives member at the national assembly, Abuja, Hon. Yunusa Amobi. They have demonstrated their virtue, I commend their legislative vigour at ensuring the dream is successful.
"Worthy of mention are the two national leaders of the ruling party, Asiwaju Bola Ahmed Tinubu, and Chief Bisi Akande. The honourable Minister for Education, Adamu Adamu is appreciated.  Mallam Waziri Adio of NEITI and  Asiwaju Musulumi of Iwoland, Alhaji Liad Tella are appreciated.
"Also, I assure the Federal Government government of Iwo community's necessary support to ensure a smooth take-off of the college. I've more than enough expanse of land while we assured you of other necessary support
"I relate the accomplishment to a house project. The architect, bricklayers, carpenters, tilers etc has different role to play. I commended everyone for making themselves available at the point of need. You have all made an immeasurable, unforgettable history.
"To all my subjects, I congratulate you while I appreciate your trust in my leadership. The reward for hardwork is more work. I promise to continue serving you with all my strength, mental skill, and ability. Do accept my best wishes as we continue to enjoy dividends of this progressive democracy".